Sirens Newsletter—Volume 11, Issue 6: June 2019
This month:
Programming Decisions Are Out
Congratulations to all our accepted presenters and thank you to everyone who proposed programming for this year's conference! Our official big reveal is coming in July, so if you're waiting with bated breath to see this year's presentations and programming schedule, you don't have to wait much longer. Just a reminder, all presenters must be registered to attend the conference (and paid in full) by July 10th.
If you are dying to know something coming up on the schedule this fall, the Books and Breakfast titles have been announced and here's more information to help you select which titles you want to discuss over morning coffee. Or tea. We know how you all feel about tea.
Stay on Target with Sara Megibow
Continuing our monthly get to know you series of this year's Sirens Studio faculty, we spoke to Sara Megibow, an agent from kt literary. Sara's background in Six Sigma process improvement serves as magic-viewing goggles in her current role, where she proves that creative, passionate, literary people are not incompatible with the analytic and strategic world of publishing. During the Sirens Studio, Sara will be leading a professional development workshop, "Heroines Can Fly," aimed at helping attendees define and achieve their personal goals.
Tickets are still available for this year's Sirens Studio! And if you haven't already checked out our past interviews with other Sirens Studio faculty, here are those links (with Nia Davenport, Juliet Grames, and Rebecca Roanhorse yet to come):
Introducing Sirens Essays!
This month we debuted Sirens essays, sometimes scholarly, sometimes personal, always thoughtful pieces crafted by members of the Sirens community. We hope these essays give you something to think about—and we think they're a great example of the kinds of topics, debates, and programming that Sirens has to offer.
Both of the essays we shared in June examined the tricky task of specifying the individuals and instances that make up a great, long established, subtle system of injustice but in quite different contexts.
Nivair H. Gabriel's academic paper, "Remake the World": Algae, Art, and Indigenous Futurist Thought in Alaya Dawn Johnson's The Summer Prince, takes a deep dive into the techniques used by Johnson to build a world's worth of problems into the finite pages of her "cli-fi" novel.
Meanwhile, Robyn Bennis shares a personal shopping trip story as a tool to discuss the benefit-of-the-doubt optimism of cisgendered people and the mathematical theory they need to let go of polite indifference.
Support Sirens
When we created Sirens, we created something big and bold and bright: a place to discuss gender in fantasy literature through an intersectional feminist lens—and celebrate the remarkable, diverse work of women and nonbinary people in this field. In doing so, we also created an upside-down budget where our expenses exceed our revenue. We do this deliberately—even though it gives us heart palpitations—so we can keep our registration prices low and make Sirens more affordable for more people.
But how do we close that budget gap? Through the magic of the dozens of people each year who donate a few bucks or a hundred, a fun or amazing auction item, or a few new or used books. If you are able to support Sirens, here are several ways you can help.
Your Sirens Community
Whether you have read, are considering reading, or just plain curious about Emiko Jean's Empress of All Seasons, check out this month's book club review on the blog and Goodreads. Amy has a lot of feels about the monster women, warrior women, and more.
From our volunteer review squad, Christina Spencer shared what books from this year's reading list broke the mold of her avid reading mind in her list of 5 books that broadened her horizons.
Also up for review is E.K. Johnston's The Afterward. This epic, young adult fantasy about what happened in the years after major world-saving heroics won over Andrea Horbinski with its real-world relatable political and economic drags but lost her in other ways. Click here for her full report.
Get Them While They're Hot
Click here to see the summer's new releases in fantasy fiction.
Erynn's Pick: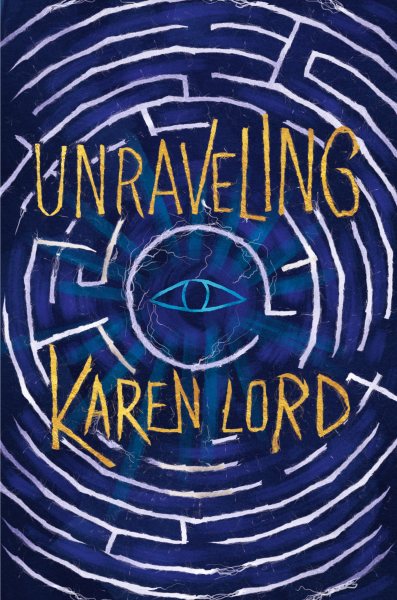 Myth, magic, and forensic investigation. Karen Lord's newest heroine, Dr. Miranda Ecouvo might have correctly put together the pieces of a string of strange murders and incarcerated the guilty party but since she has landed herself into a dimension of mazes and memories with the Trickster God, that seems doubtful. In Redemption in Indigo, I love how Karen Lord smudged the lines between myth and realism to tell a wonderful tale. Unraveling seems ready to do the same and to meander between layers of plot, philosophy, and humor.
Faye's Pick:
A murder investigation at a magical school? Count me in! But Sarah Gailey's debut novel is so much more than wizards, wands, and boarding school. Unreliable narrator Ivy Gamble hasn't a drop of magic in her and, perhaps because of that, is estranged from her magical sister, Tabitha. When Ivy investigates a murder at the school where Tabitha teaches, Ivy gets to step into that world of magic. If this is anything like Gailey's American Hippo novellas, I expect terrific characters, a fascinating setting, and, as Gailey has discussed, a queer story.
This newsletter is brought to you by:

---
Questions? Concerns? Please email general queries to (help at sirensconference.org) and questions about programming to (programming at sirensconference.org).