By Casey Blair (@CaseyLBlair)
Thieves have the most fun—or at least the most fun stories. There is a time and place for dark and serious fantasy, but sometimes I just want a rollicking adventure story. These are some of my favorite reads that are just plain fun.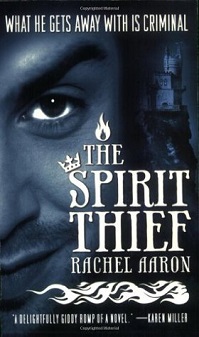 1. The Spirit Thief is the first of the (completed) Legend of Eli Monpress series by Rachel Aaron. Eli Monpress is striving to be the greatest thief in the world, and hot on his tail is Miranda Lyonette, my favorite sorceress in fiction ever because no matter what she just will. not. quit. I love the anime-esque magic system, the heist shenanigans, and most of all how Aaron ups the stakes for each character with every book. Eli may be the titular character, and there's a lot of epicness to go around, but it is 100% the women in this series you have to watch out for.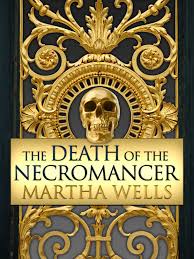 2. The Death of the Necromancer is a stand-alone novel by Martha Wells, and if you've never read any of her work this is a great place to start. When events conspire to ruin the master plan professional thieves Madeline and Nicholas Valiarde have devoted years to, they find themselves neck-deep in dealing with sorcery—as well as with an irritatingly observant inspector and his doctor companion who've been trying to catch them for years. I also loved reading a story about two characters already married at the start of the book, with a romance subplot that wasn't about their getting together.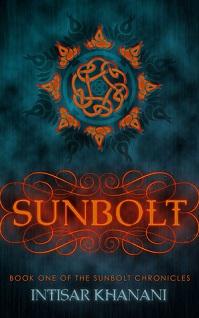 3. Sunbolt by Intisar Khanani is the first installment in its series (and the sequel Memories of Ash is just as good). Hitomi is a thief on the streets working with a shadow resistance, but she has a secret even from her fellow rebels: she's a sorcerer, and she is far more dangerous than even she knows—yet. This series portrays cultures and settings inspired by places all over the world, weaving them together beautifully, and it complicates familiar tropes into intriguing new dimensions, making for an immensely satisfying heroine's journey.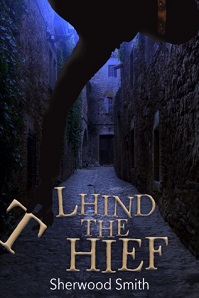 4. Sherwood Smith's Lhind the Thief has everything. It's incredibly fast-paced, with adventures that take us across the sea, through forests, and into castles and cultures all around protagonist Lhind's world. There are dazzling escapes and awe-inspiring feats of sorcery; political intrigue, secret histories, and daring friendships; moments that made my heart twist in sympathy for Lhind and moments where I laughed aloud; and it's all told in Lhind's witty and charming voice. The sequel Lhind the Spy is just as delightful, and I highly recommend them both.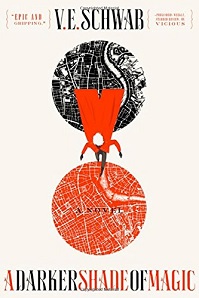 5. No list of fantasy novels about thieves having adventures could possibly be complete without A Darker Shade of Magic by Victoria Schwab. Lila Bard is going to have adventure at any cost, she's going to be a pirate because being a pirate sounds awesome, and she's going to learn magic through sheer force of willing the world to fall in line. She is the best kind of compelling protagonist: she has dreams, and she reaches out and seizes them. This series is set in parallel fantastical Londons, and while the world design is fascinating it's the characters that make this book and its sequel A Gathering of Shadows sing.
Casey Blair writes speculative fiction novels for adults and teens. She is a graduate of Vassar College and of the Viable Paradise residential science fiction and fantasy writing workshop. After teaching English in rural Japan for two years, she relocated to the Seattle area. She is prone to spontaneous dancing, exploring ancient cities around the world, wandering and adventuring through mountains, spoiling cats terribly, and drinking inordinate amounts of tea late into the night.