By Casey Blair (@CaseyLBlair)
Fairytale and folklore retellings, while legion, are hard to do well. As with any kind of adaptation, it's not enough to capture what makes the original work: authors have to bring something new to get me excited about the familiar and often highly problematic originals. These are some that I think nail it.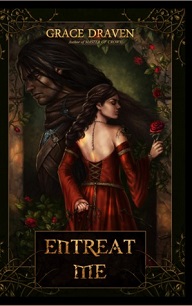 1. I find Beauty and the Beast pretty creepy, but when I saw Grace Draven — hands-down my favorite fantasy romance writer — had written a take, I decided to give it a shot. Entreat Me doesn't disappoint, engaging with the problematic tropes of the original and twisting them into a story I adored.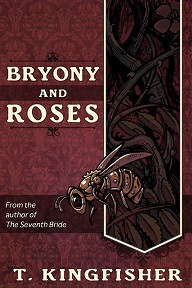 2. In Bryony and Roses, T. Kingfisher (aka Ursula Vernon) accepts the source material's problematic tropes outright and re-casts them, incorporating them as world-building obstacles our heroine has to overcome. I did not realize going in that with this take on Beauty and the Beast I was signing up for a straight-up comedy, but I snickered through the entire book. In this interpretation, our heroine is a gardener who couldn't care less about fancy dresses but will declare war on invasive rose vines, and I for one would not dream of standing in her way.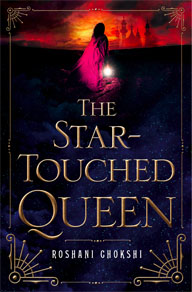 3. In The Star-Touched Queen, Roshani Chokshi draws on a number of Hindu myths (Savitri and Satyavan, Shiva and Parvati, and parts of the Ramayana, to name a few). Rather than retelling any particular story, Chokshi has taken threads from many and woven them together into a story that is thoroughly steeped in Hindu myth but also thoroughly unique, written in gorgeous, magical prose.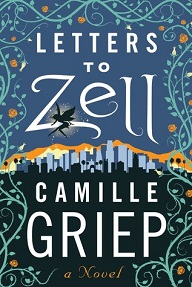 4. Letters to Zell by Camille Griep also pulls from multiple sources, but this time they're Disney princesses' stories being woven together. This epistolary novel is an alternatingly hilarious and heart-wrenching story of three women learning to navigate the expectations their society has thrust upon them of what their happily-ever-after should look like and find their own path in a world that thinks their stories are over.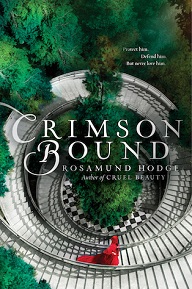 5. Rosamund Hodge's Crimson Bound starts with seeds from Little Red Riding Hood — as well as a few other fairytales — and then veers sharply into its own direction. Rachelle is broken and dauntless and I love her to pieces. On top of all the magic and sword-fighting, in this dark fantasy Hodge also does great work with disability, class, and religion against a backdrop of a medieval French-esque culture.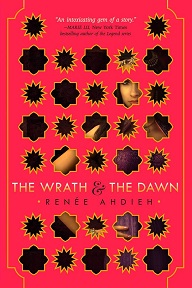 6. Renee Ahdieh's The Wrath and the Dawn shares a premise with A Thousand and One Nights, but this is not a simple retelling. Between the stories told at night, there is dark magic at work, and it's up to the bold Shahrzad to keep their world from falling apart — and to save the caliph she wants desperately to hate. Romance and intrigue tie together to make for a thrilling story.
---
Casey Blair writes speculative fiction novels for adults and teens. She is a graduate of Vassar College and of the Viable Paradise residential science fiction and fantasy writing workshop. After teaching English in rural Japan for two years, she relocated to the Seattle area. She is prone to spontaneous dancing, exploring ancient cities around the world, wandering and adventuring through mountains, spoiling cats terribly, and drinking inordinate amounts of tea late into the night.