We're pleased to bring you the first in a series of candid, in-depth interviews with this year's Sirens Guests of Honor. We'll cover a variety of topics relevant to Sirens with each author, from their inspirations, influences, and craft, to the role of women in fantasy literature, and discuss our 2017 theme of women who work magic—particularly women who have power and wield it. We hope these conversations will be a prelude to the ones our attendees will be having in Vail this October! Today, friend of Sirens B R Sanders interviews our first guest of honor, Zoraida Córdova.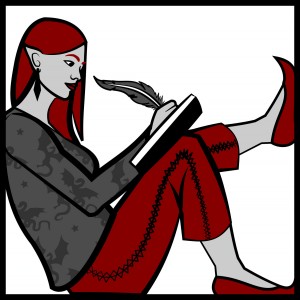 B: You've written about how the brujas and brujos in Labyrinth Lost practice a different religion than brujeria as it exists in our world, and how you wanted to parallel the development of your brujas' religion with the brujas themselves. That is, that there are elements of their religions that are from the indigenous people of South and Central America, from Europe, from displaced African slaves. With that in mind, I was wondering if you could talk a little about how you see colonization/decolonization playing out in the narrative of Labyrinth Lost?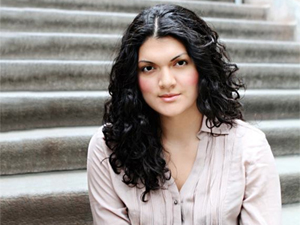 ZORAIDA: Labyrinth Lost has become many things to me. It's my seventh novel, but my first "big" novel as far as reviews and things go. It's funny for me because I struggled so much while writing it. I didn't think people were going to receive it well. I was afraid that my protagonist, Alex Mortiz, was too much or not enough. The reception has been quite surprising. Alex is born and raised from Brooklyn, but she's also a bruja. I touch on her ancestry, but at the end of the day, she's a New Yorker. She's Latinx but she doesn't speak Spanish. She's a brown girl, but her area of Brooklyn is multi-ethnic and so her otherness isn't her skin or gender. It's her magic. For Latinx kids who've assimilated in the states, there's this fine line to bridge. Tradition at home vs. the outside world. Alex very much likes to keep those things separate. She fears her mom showing up at school smelling like incense and carrying her beaded good luck charms and looking very much bruja. It isn't until she sees the consequences of her power, the fact that she might lose her entire bloodline, that she embraces her power. The world of Los Lagos mirrors her inner journey because the clans and magical beings have also given up their power to the Devourer. In that sense, Alex and Los Lagos go through the same process of liberating themselves.
B: What draws you to the paranormal, and more specifically, what draws you to the idea that there are worlds within our world, hidden from view? The Vicious Deep trilogy was about teenagers drawn into mermaids' battles. Labyrinth Lost and its upcoming companion novels are about a secret society of brujas who, sometimes, have access to other worlds. What is it about stepping across those thresholds that intrigues you?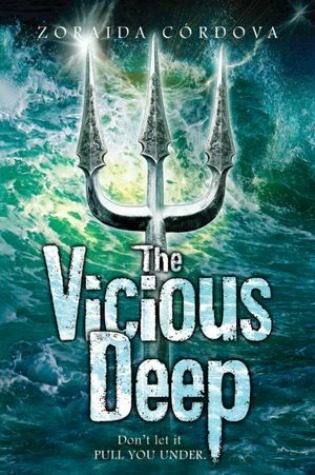 ZORAIDA: I've loved magical things from a very early age. I was hungry for it, but coming from an immigrant family that didn't have access to books, I didn't know where to look for it. My mom worked full time and so did everyone in my house, so when it came to reading, I was given contemporary "sad immigrant" narratives from very well-meaning teachers. I was very quiet back then because I'm sure if I had told my elementary school teacher "I want to read fairy tales instead of The House on Mango Street" she might've hooked me up with The Hobbit. What I did have were animated TV shows and magical movies. I discovered the library when I was 13 or 14 and I kept looking for stories with supernatural and magical elements. For me it was an escape from the mundane world. I loved them so much that I wanted to put my own spin on the worlds I grew up with.
B: You've been active in both Latinxs in Kid Lit and #OwnVoices. What Latinx authors working in young adult today do you recommend, and why?
ZORAIDA: Latinxs in Kid Lit has helped me find so many Latinx authors. I highly recommend everyone go to the website for it. One thing I'd like to see more are Latinxs in fantasy and science fiction. For me it's an interesting place for Latinxs because where do we belong in a place where Spain and colonization never happened? There is so much to think about.
#OwnVoices is more of a hashtag than a prerequisite for anything. My only books that are OwnVoices are Labyrinth Lost and Love on the Ledge (adult romance) because they have Latinx protagonists.
Right now there are some Latinx authors to look out for. Adam Silvera writes thought provoking speculative fiction; Lilliam Rivera's debut, The Education of Margot Sanchez, is contemporary, but she also has a speculative fiction short story in Fantasy & Science Fiction Magazine; Anna-Marie McLemore is our magical realism queen, and I think anyone who wants to write in that genre now should read her work to understand the foundation of Latinidad and magical realism.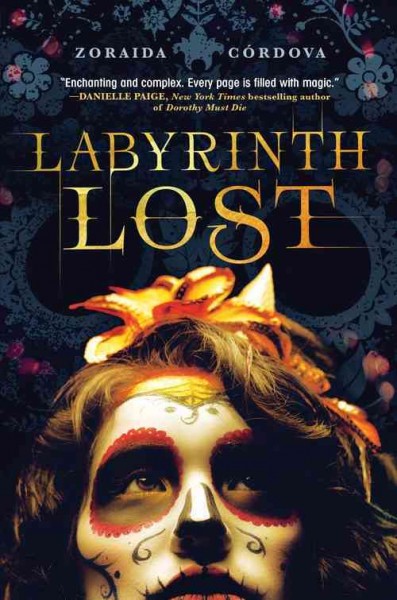 B: Why do you write young adult fiction? Labyrinth Lost oozed with adolescent turmoil—the weight of choices, the ache to make them, but the fear of doing the wrong thing in front of the wrong person. That the narrative happened largely in Los Lagos instead of our world didn't dampen that feeling at all. What draws you to that?
ZORAIDA: I write young adult novels because they are full of hope. That's the major difference between adult and YA. I feel like the angst, heartbreak, end-of-the-world emotions are there for both. Teens are just more resilient.
B: You've mentioned that when you first started writing as a kid, even though you based your characters on your friends, who were all kids of color, the characters came out all white. Now you're writing biracial protagonists and extended matriarchal Latina families. Can you speak to how this process of shedding white as normative in your writing looked for you? Is it easy for you now, or do you still sometimes struggle with it?
ZORAIDA: We Need Diverse Books has changed the way we talk about diversity in publishing. When I got into this business it was 2006 and I was an intern at a literary agency. I was 18 and had just finished my first novel. It was a coming of age, very Sarah Dessen, but about an Ecuadorian girl. Our rejections were consistently "this is funny and voicey but we already have a Latino book for the season." That's just how publishing worked. I think in some ways, it still does, but no one would say that in public or put it on writing. Though you'd be surprised.
I want you to keep in mind that when I wrote those stories that white washed my friends, I was 13. All of my media reflected whiteness with the brown people being the "other." The first time I vaguely saw myself in my favorite TV show, Buffy, was when that Inca mummy woke up and started killing people/dating Xander (unbelievable). Cue the pan flutes. In high school I hated the way I looked. I hated having brown hair and brown eyes. I'm fairly light skinned, and if I had grown up in Ecuador (where I was born) I would be considered white. I dyed my hair and wore contacts because the ideal beauty when I was growing up was anything that didn't look like me.
I've gotten over that now, and I love myself and all that, but it didn't happen overnight. Just like the change in publishing isn't happening overnight.
After WNDB's launch as a non-profit organization in 2014, I heard a lot of comments akin to "Why do I have to write diverse characters when so called diverse authors don't write diversity?" The reason is because we had a harder time selling our own stories. A person of color (POC) author writing an #OwnVoices stories might be "authentic" now, but even so much as a year ago, it was "too exotic." The politics of the industry are complicated and it's something readers and bloggers might not understand when they're a lot less forgiving of books by POC.
This has been a long way of saying, I feel more comfortable writing POC protagonists now because it's in the zeitgeist. I don't want diversity to become another publishing trend. Because unlike vampires and dystopian novels, POC are real.
B: Lastly, tell us about a remarkable woman of fantasy literature—an author, reader, agent, editor, scholar, or someone else—who has changed your life.
ZORAIDA: Libba Bray is my favorite author and one that shaped my early writing years. I remember buying A Great and Terrible Beauty at my local B&N (which no longer exists), and this book changed the way I look at my own stories. Back then in 2005, I thought I wanted to write a historical novel. It wasn't so much that I was discouraged as much as I realized that I had a different path. I'm not a researchy author, so it worked out. Libba's words meant everything to me. I read her LiveJournal religiously and she was always honest about politics and personal stuff. Her words have always been important to me.
---

Zoraida Córdova was born in Ecuador and raised in Queens, New York. She is the author of The Vicious Deep trilogy, which centers around Tristan, who discovers his heritage and is thrown into a battle going on beneath the ocean, fighting for his future, his friends, and his life. Her other works include the On the Verge series, which are about 20-something-year-old-girls searching for love and the meaning of life, and Labyrinth Lost, about Alex, a bruja, the most powerful witch in a generation who hates magic so much that she performs a spell to rid herself of her power. Zoraida loves black coffee and snark, and still believes in magic. She is a contributing writer to Latinos in Kid Lit because #WeNeedDiverseBooks. Zoraida studied at Hunter College and the University of Montana in Missoula.
For more information about Zoraida, please visit Zoraida's website, blog, or Twitter.