This fall will mark our tenth year of Sirens. With our conference theme of reunion, it's the perfect chance to reflect on past conferences and revisit some old friends. In this series, we check in with our past Guests of Honor to see what they've been up to these days. If you attended Sirens that year, please share with us your memories of 2009 in the comments or on social media, and take a stroll with us down memory lane!
In 2009, our theme was warriors, and our inaugural Guests of Honor were Tamora Pierce, Kristin Cashore, and Sherwood Smith.
Tamora Pierce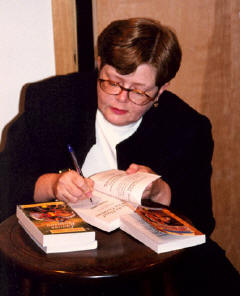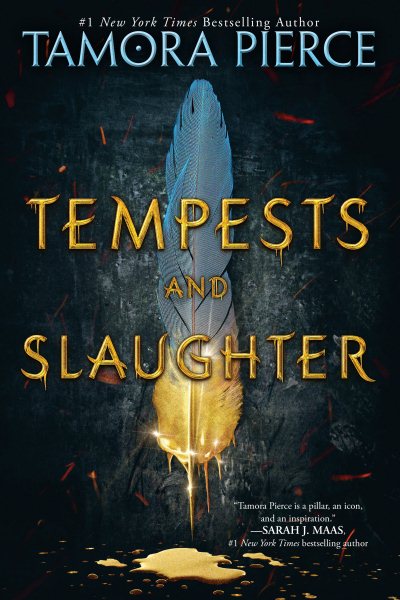 Tamora's most recent publication is Tempests and Slaughter, the first book in the long-anticipated Numair Chronicles, which came out in February 2018. The series follows the early life of the Tortall Universe's most powerful mage, Arram Draper, in his early days as a student, before he grows into Numair Salmalin and partner of wildmage Veralidaine Sarrarsri. Tempests and Slaughter hit #1 on the New York Times bestseller list and Tamora completed a multi-city book tour a few months ago—you can read her recap post here.
For longtime fans of the Tortall Universe, Tortall: A Spy's Guide, a full-color, behind-the-scenes collectible guide, came out in October 2017.
Where She Is Now: Hard at work on the second book of the Numair series, for which three books are planned. "She has some ideas for her next series—and there will be a next series!—but for the time being, there are no other projects planned and scheduled after the Numair Chronicles."
Upcoming Public Appearances: Guest at Denver Comic-Con 2018
Kristin Cashore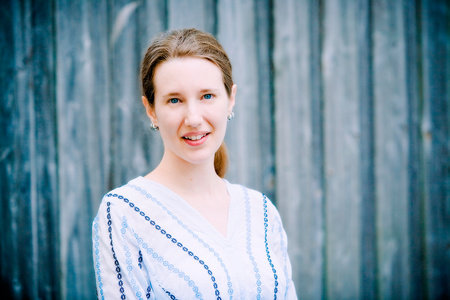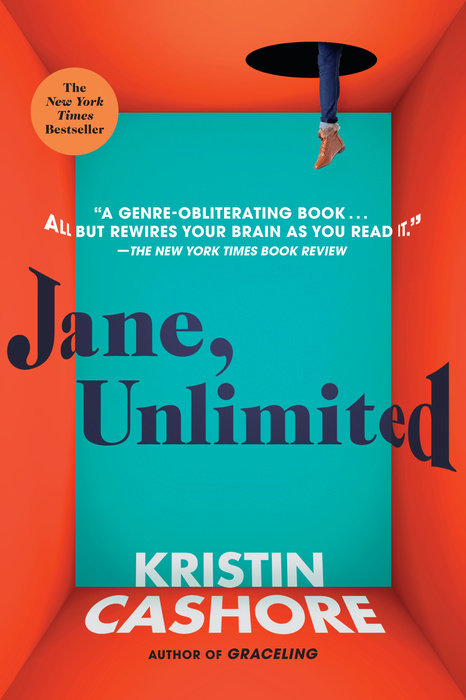 Kristin's latest book, Jane, Unlimited, came out in September 2017 to awe, acclaim, and brain-twisting. Described as "a kaleidoscopic novel about grief, adventure, storytelling, and finding yourself in a world of seemingly infinite choices," Jane, Unlimited made the list of the Young Adult Library Services Association's (YALSA) 2018 Best Fiction for Young Adults, was an Indie Next Top Ten Pick, and hit both the New York Times Bestseller List and the Indiebound Bestseller List.
Jane, Unlimited's newly re-jacketed paperback will come out on July 10, 2018.
Where She Is Now: Releasing a tenth anniversary edition of Graceling this September. In October, she's going to be sailing on a tall ship in the Arctic Circle with other artists: "It's a two-week artist residency organized by an organization called The Arctic Circle which sends artists into that vulnerable environment in the hopes that it will influence their art, which will then influence consumers to are about saving the environment."
Sherwood Smith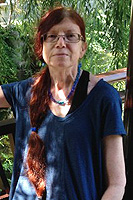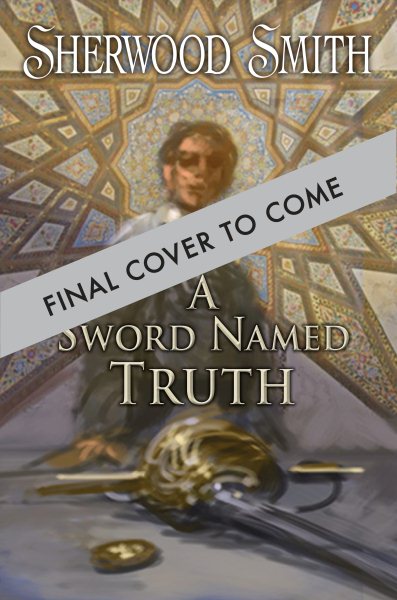 After a few postponements, Sherwood's first book in a new series, A Sword Named Truth, has a tentative release date of December 8, 2018. For longtime fans of Sartorias-deles, the world in which the Inda and Crown Duel books are set (as well as Banner of the Damned), this series marks a major new arc, in which "young rulers must cooperate to protect their world from the magical threat of the mysterious kingdom of Norsunder."
Also, Traitor, the fourth and last of The Change series co-written with Rachel Manija Brown, will come out this year.
For fans of Sherwood's Wren series, you'll be pleased to discover that an omnibus edition (including the long-awaited Wren Journeymage) is available as an ebook.
Where She Is Now: Planning to independently publish The Time of Daughters, set 100 years after Inda, this summer. It deals with "the long shadow cast by Inda & Co. And power. And gender."
Upcoming Public Appearances: Instructor at Viable Paradise 2018