We're pleased to bring you the first in a series of candid, in-depth interviews with this year's Sirens Guests of Honor. We'll cover a variety of topics relevant to Sirens with each author, from their inspirations, influences, and craft, to the role of women in fantasy literature, and discuss our 2018 theme of reunion, as well as the themes of our previous four years: hauntings, rebels and revolutionaries, lovers, and women who work magic. We hope these conversations will be a prelude to the ones our attendees will be having in Beaver Creek this October! Today, Amy Tenbrink interviews our first guest of honor, Anna-Marie McLemore.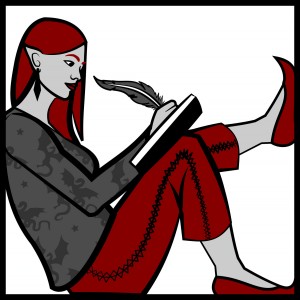 AMY: Your work is so often based on families: biological families sometimes, as with the feud between the Palomas and the Corbeaus in The Weight of Feathers, but just as profoundly, found families, such as Aracely's mothering of water-tower-born Miel in When the Moon Was Ours or Estrella's shocking discovery of Fel in La Pradera in Wild Beauty. Perhaps similarly, your work often addresses the legacies of those families, from the aforementioned feud to the Nomeolvides women's immutable ties to La Pradera. Why is the idea of family so important to you, and by extension, your work?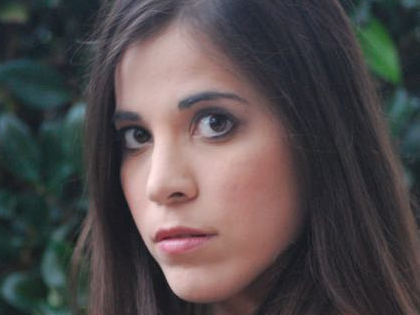 ANNA-MARIE: I love that you include found family in this question, because that's a concept that's there for so many of us, especially in the LGBTQ+ community. For better or worse, family makes you. No matter your family's size, no matter if they're the ones you grew up with or the ones you found along the way.
Sometimes family is something you push against: Cluck and Lace from The Weight of Feathers will always carry their families with them, even as they realize that their own survival may depend on taking paths that lead away from them.
Sometimes family is something you find in the moment of becoming yourself: When Miel spills out of the water tower in When the Moon Was Ours, Aracely becomes someone who exists in the space between mother and big sister to her; at the same time, Aracely also becomes an older sister figure to Sam, the boy who finds Miel in the first place and who hangs the moon outside her window.
Sometimes family is made by common languages: Wild Beauty centers on five cousins who are not only Latina, not only blood-related, but also all queer. They know the strength of community and family. As curious as they may be about the strange boy who appears in the gardens, they wouldn't make him part of their family if they couldn't tell how much he respects that sense of community.
The family I grew up with and the family I've chosen both hold space in my life, and I think that ends up showing in my books. You'll find that again in Blanca & Roja, a Latinx reimagining of "Snow-White & Rose-Red," so it's all about sisters, but it's also all about the families we make.
(EDITOR'S NOTE: Blanca & Roja is due out in October.)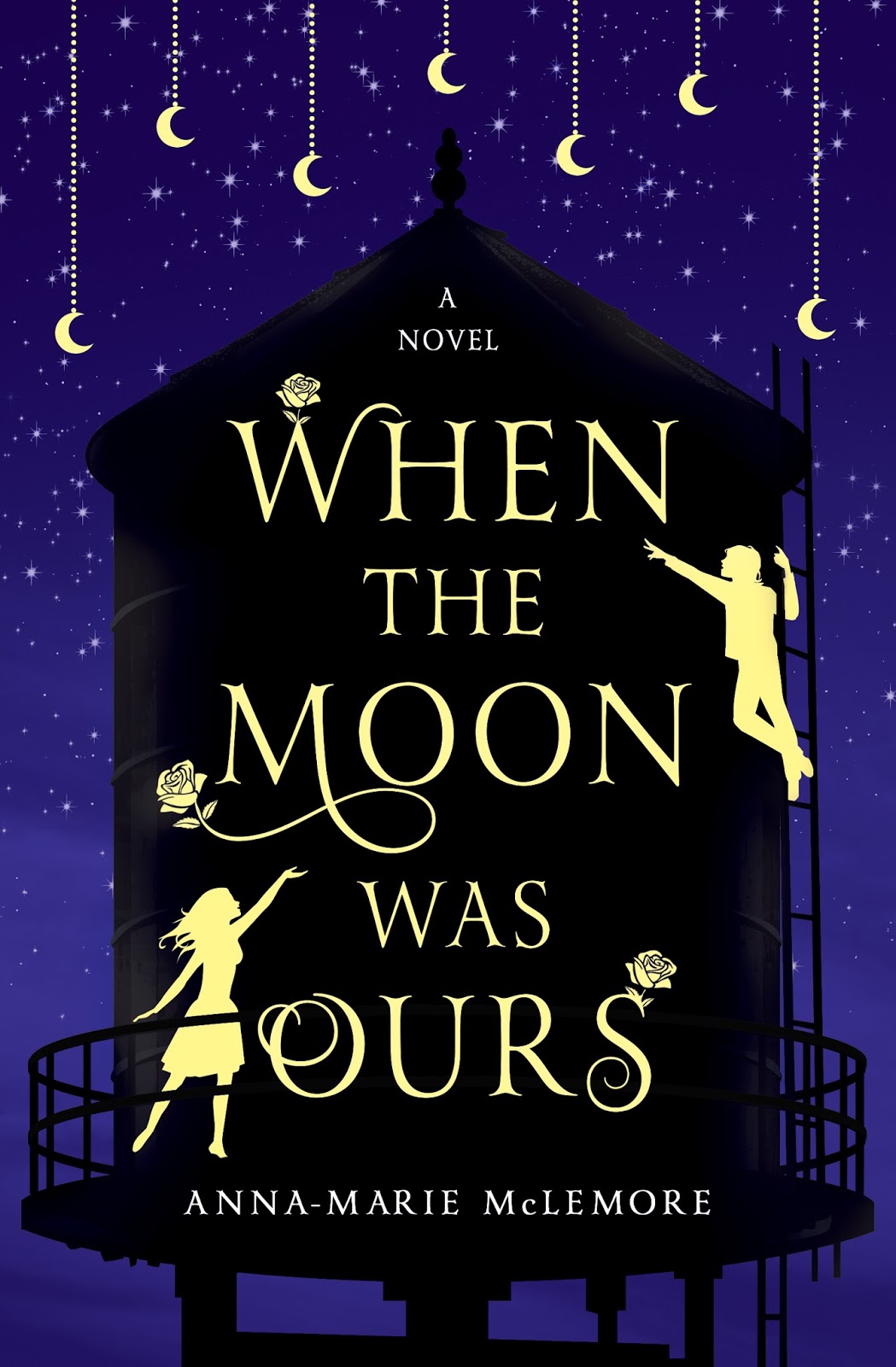 AMY: To me, the most profound, most present theme in your work is a trinity of acceptance, redemption, and forgiveness: Cluck's saving Lace's life, Miel's love of Sam, the Nomeolvides' welcome of Fel into their home. In your work, acceptance frequently creates a necessary foundation for redemption and forgiveness, and those are lessons that are important to a number of readers. What about those themes speak to you as a writer?
ANNA-MARIE: I think I often end up writing stories about how those around you can sometimes love you before you know how to love yourself, and how you do the same for them. Lace and Cluck in The Weight of Feathers recognize in each other the things that make them outcasts from their own families, and find those things beautiful in each other before they can in themselves. Miel and Sam in When the Moon Was Ours desperately want to show each other unconditional acceptance and love, but can't until they feel safe acknowledging the ways in which their own hearts are broken. In Wild Beauty, Fel comes into the Nomeolvides family's lives with a lot of humility, both for good reasons—he recognizes them as the queens of La Pradera—and for tragic ones—he carries a lot of free-floating shame without having any memory of what it's attached to. They treat him as family in a way that reminds him of his own value, and he's their reminder of the tremendous power they have as a community of Latina women.
In Blanca & Roja, acceptance becomes even more intertwined with the idea of redemption and forgiveness. In addition to being a reimagining of "Snow-White & Rose-Red," Blanca & Roja is also a reimagining of Swan Lake, so in many ways it's a story about the roles we get cast in—as women, as queer women, as women of color—and how we can write our own stories instead.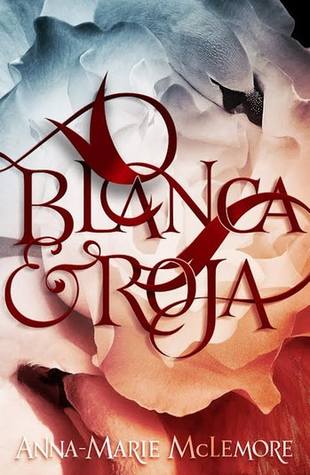 AMY: The first work of yours that I read was The Weight of Feathers, which you set in California's Central Valley. I grew up in rural Michigan, and your Central Valley read to me as an almost sentient character full of that so-called American quiet desperation. Similarly, La Pradera, the magical garden in Wild Beauty, drives not only characters, but the plot, as the Nomeolvides women react to its apparent power and rage. How do you choose and create your settings?
ANNA-MARIE: The settings usually choose me, or, I should say, they choose my story. In The Weight of Feathers, the smaller towns of the Central Valley matched with the idea of the Palomas' and Corbeaus' traveling shows. Wild Beauty is so much about heritage and legacy and the terrifying truth that sometimes lives beneath that which is beautiful. So La Pradera, with its stunning gardens, enchanting magic, and bloody history (I won't share more, because spoilers) became the perfect landscape for the story of the Nomeolvides women.
AMY: When the Moon Was Ours is a transcendent fairy tale, especially for readers who don't often see themselves in such stories. Wild Beauty is both a story of magical women and incisive commentary about class and social struggle. Would you please share a bit about including and balancing both individual identity and societal themes within your work?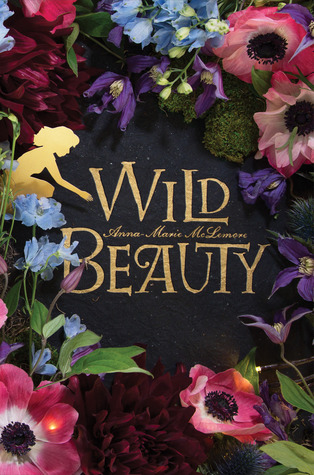 ANNA-MARIE: I love that you use the term fairy tale, because that's really my heart as a writer. Even before I started writing fairy tale reimaginings like Blanca & Roja, it was my heart as a writer. My fairy tales are usually queer, brown, or both, because those are the communities I know. The fairy tales that are truest for me to write are ones grounded in identities I know.
In the process of taking myself seriously as a writer, there was an aspect of awakening, of realizing that my existence—as a Latina woman, as a queer woman, as a woman who loves a trans guy—that all of that was politicized, whether I wanted it to be or not. That it always had been. Leaving identity politics out of art isn't a luxury I have, and knowing what I know about my own communities, it's not one I want.
I want to write fairy tales for my communities. I want to write stories that are honest—in all their blood and history—and also hopeful—in placing LGBTQ+ characters and characters of color at their centers, in giving them space to claim the magic that belongs to them. A story about a Latina girl with roses growing from her wrist and a Pakistani-American trans boy who paints the moon cannot exist without acknowledging what it's like for these characters to navigate their hometown. A story of five queer girls of color can be filled with enchanted gardens and ball gowns and still carry an understanding of the characters' identities. I may not go around constantly thinking about being a queer Latina, but I never forget it completely, because the world never forgets, and because I have to choose, over and over, to be proud of it.
AMY: Your craft is, in a word, exquisite. Lyrical, poetic, honest, unforgettable. Would you please tell us about your writing process?
ANNA-MARIE: That's so kind of you to say. In terms of writing process on a craft level, I sort of say everything at once and then pare back. I'll describe something three ways, and then only one of those three ways will end up being the right one. So much of the magic in writing is letting your brain and your heart go wherever they want, and so much of the power of revising is in deletion, in pulling back, in distilling.
AMY: Sirens is about the remarkable, diverse women of fantasy literature. Would you please tell us about a woman—a family member, a friend, a reader, an author, an editor, even a character—who has changed your life?
ANNA-MARIE: My mother. If she were a fantasy character, she'd be the queen who's equal parts brilliant and stylish, or she'd be the most glamorous of witches. I won't say we always agree, but she's so often been my model for finding power in being a woman and in being Latina.
---
Anna-Marie McLemore is the Mexican-American author of The Weight of Feathers, a 2016 William C. Morris YA Debut Award Finalist; 2017 Stonewall Honor Book When the Moon Was Ours, which was longlisted for the National Book Award in Young People's Literature and won the 2016 James Tiptree, Jr. Award; and Wild Beauty, a fairy tale of queer Latina girls and enchanted, murderous gardens. Blanca & Roja, a magical realism reimagining of Snow-White & Rose-Red meets Swan Lake, is forthcoming in 2018.
Anna-Marie's historical short stories are forthcoming in the anthologies All Out, The Radical Element: Twelve Stories of Daredevils, Debutantes & Other Dauntless Girls, and Toil and Trouble. Her shorter work has previously been featured in The Portland Review, CRATE Literary Magazine's "cratelit," and Camera Obscura's Bridge the Gap Gallery, and by the Huntington-USC Institute on California and the West.
For more information about Anna-Marie, please visit her website or Twitter.