This fall will mark our tenth year of Sirens. With our conference theme of reunion, it's the perfect chance to reflect on past conferences and revisit some old friends. In this series, we check in with our past Guests of Honor to see what they've been up to these days. If you attended Sirens that year, please share with us your memories of 2012 in the comments or on social media, and take a stroll with us down memory lane!
In 2012, our theme was tales retold, and our Guests of Honor were Nalo Hopkinson and Malinda Lo. Our third invited guest, Kate Bernheimer, was unable to attend.
Nalo Hopkinson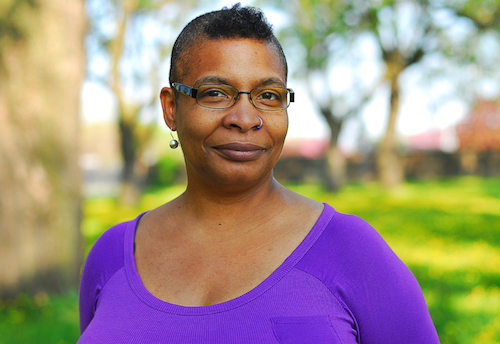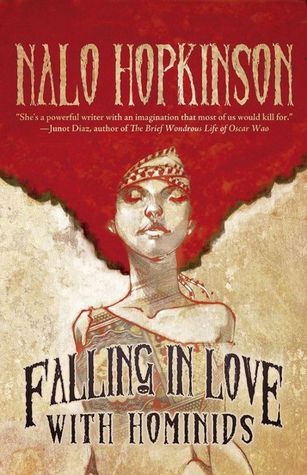 Nalo's recent publications include her second short story collection Falling in Love with Hominids in 2015, and the story "Waving at Trains" in the Boston Review's 2017 literary issue (check out an interview with Nalo on that work). She is also part of a quartet of fantasy authors re-launching Neil Gaiman's Sandman Universe, as the writer of the third installment, House of Whispers, coming in September 2018.
Nalo's book Brown Girl in the Ring was the inspiration for the feature film Brown Girl Begins, which screened in select North American cities in February 2018 and had a limited release in Toronto in March 2018. You can view the trailer here.
You can find more updates on Nalo's work over on her Patreon page. Her future goals include finishing her novel-in-progress, currently titled Blackheart Man, and making a solid start on her next novel, Duppy Jacket, and continuing her graphic novel Nancy Jack.
Where She Is Now: "I now live in Southern California in the U.S., and am a professor of Creative Writing at the University of California Riverside, where I'm a member of a faculty research cluster in Science Fiction." Earlier in 2018, Nalo was named the 2018 recipient of the Octavia E. Butler Memorial Award, as part of Eagle-Con.
Malinda Lo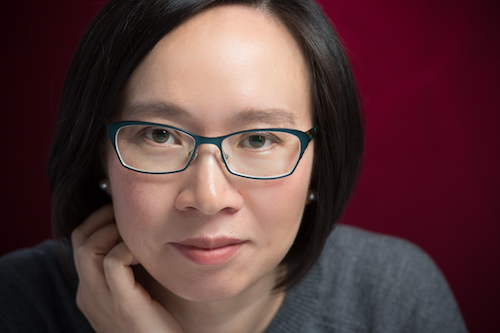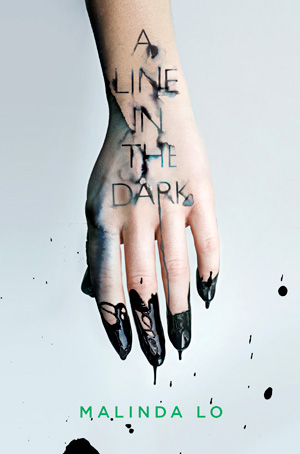 In October 2017, Malinda's novel A Line in the Dark was released to tremendous accolade, with Teen Vogue calling it a "twisty, dark psychological thriller that will leave you guessing til the very end." It was a Kirkus Best YA Book of 2018, a Bank Street College Best Children's Book of 2018, and one of Chicago Public Library's Best Teen Fiction of 2017. Malinda's next novel is Last Night at the Telegraph Club, a "story of love and duty that explores the complicated overlap between the city's Chinese-American and LGBTQ communities" set in 1950s San Francisco. Publication is planned for 2019.
Malinda is also a frequent contributor to anthologies and other group works. Her short story "New Year" can be found in All Out edited by Saundra Mitchell, published this past February; she wrote the essay "Keep Doing What You're Doing" for the Maureen Johnson-edited How I Resist: Activism and Hope for a New Generation, out this past May; and you can find Malinda's short story "Meet Cute" in Fresh Ink, a We Need Diverse Books YA anthology edited by Lamar Giles, coming out later in August.
Malinda also collaborates with a team of writers on the Ellen Kushner-led serial novel, Tremontaine, which is about to begin its fourth "season" in September 2018.
Where She Is Now: She lives in Massachusetts with her partner and their dog. Malinda also provides an in-depth update on her blog for the year 2017 going into 2018.
Upcoming Appearances: Brooklyn Book Festival on September 16, 2018 in Brooklyn, NY; Boston Teen Author Festival on September 22, 2018 in Cambridge, MA.