This fall will mark our tenth year of Sirens. With our conference theme of reunion, it's the perfect chance to reflect on past conferences and revisit some old friends. In this series, we check in with our past Guests of Honor to see what they've been up to these days. If you attended Sirens that year, please share with us your memories of 2014 in the comments or on social media, and take a stroll with us down memory lane!
In 2014, our theme was hauntings, and our Guests of Honor were Kendare Blake, Rosemary Clement, and Andrea Hairston.
Kendare Blake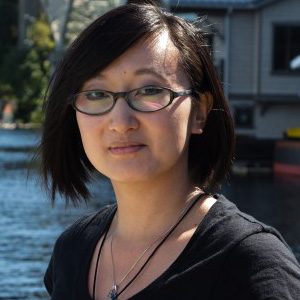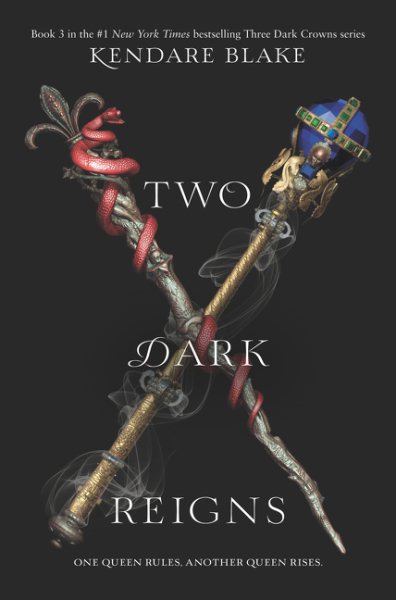 We're so pleased to hear from Kendare that, "Since my time at Sirens, I have hung the gorgeous Sirens artist artwork of Anna Dressed in Blood in my living room and she has frightened many people."
Kendare's latest series, beginning with Three Dark Crowns, features "triplet queens with magical powers in a queendom where triplet queens are always born, and must always kill each other until only one remains." It hit the New York Times bestseller list when it came out in 2016, and its sequel, One Dark Throne, debuted at #1 on the same list the following year! We feel bad for Kendare's socks: "That news pretty much knocked my socks off and I have been searching for my socks ever since." Having now expanded to four books and two novellas (The Young Queens and The Oracle Queen), the series' next installment is Two Dark Reigns, publishing next Tuesday, September 4th.
Some exciting adaptation news: "Three Dark Crowns has been optioned for film by Fox Studios, with one of the producer/directors of Stranger Things to produce via his production company 21Laps. And bonus: so far, all the execs I've spoken with have been women, so that's neat!"
Where She Is Now: Hard at work on the last of the Three Dark Crowns quartet, and proud protector of a new pet: "I got a new baby Sphynx cat, and he is a sweet, naked delight! My husband named him Armpit McGee, and that brings the cat total up to 2, even stevens with the dogs. Maybe it's the fact that the cat is hairless, and therefore seems quite vulnerable, but I've never been as protective of anything in my life."
Rosemary Clement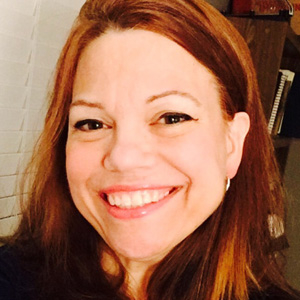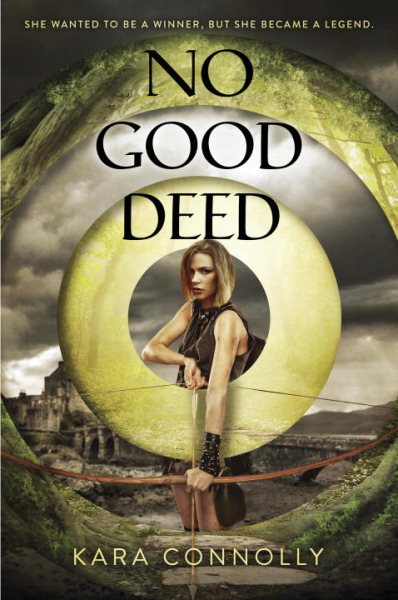 For those not already in the know, Rosemary also publishes under the name Kara Connolly! Her latest novel No Good Deed is a reimagining of Robin Hood and came out in July 2017: "a modern girl finds herself in the middle of a medieval mess with only her smart mouth and her Olympic-archer aim to get her home."
Where She Is Now: "I am working VERY HARD on a project. YES, I have been working on it for a VERY LONG TIME… it's the thing that's been keeping me tied up like the guy in Misery, minus the broken leg." We have faith in you, Rosemary!
Upcoming Appearances: FenCon on September 22–24, 2018 in Dallas, TX, and of course, we're thrilled to welcome Rosemary back at Sirens this year, October 25–28, 2018!
Andrea Hairston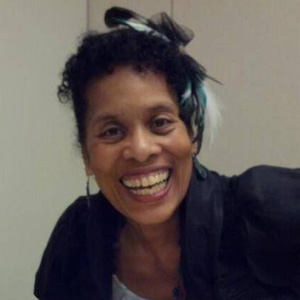 Andrea's 2016 novel, Will Do Magic for Small Change, tells the story of Cinnamon Jones, granddaughter of characters you may already know and love—Redwood and Wildfire! Weaving history, magic, myth and theatre, Will do Magic for Small Change was a James Tiptree Jr. Award Honor List pick, and was a finalist for both the 29th Annual Lambda Literary Award and the 2017 Mythopoeic Award.
Looking ahead to March 2019, Andrea's short story "Dumb House" will appear in the anthology New Suns: Original Speculative Fiction by People of Color, edited by Nisi Shawl.
Andrea recently appeared as a Guest of Honor at FOGcon 2018 back in March, and also appeared at Wiscon in May, with a presentation on Black Panther and "The Women of Wakanda." Watch a video of that presentation here.
Where She Is Now: Andrea is the Louise Wolff Kahn Professor of Theatre and Professor of Africana Studies at Smith College, as well as artistic director of Chrysalis Theatre. She also recently finished revisions on a new novel, The Master of Poisons.