This fall will mark our tenth year of Sirens. With our conference theme of reunion, it's the perfect chance to reflect on past conferences and revisit some old friends. In this series, we check in with our past Guests of Honor to see what they've been up to these days. If you attended Sirens that year, please share with us your memories of 2015 in the comments or on social media, and take a stroll with us down memory lane!
In 2015, our theme was rebels and revolutionaries, and our Guests of Honor were Rae Carson, Kate Elliott, and Yoon Ha Lee.
Rae Carson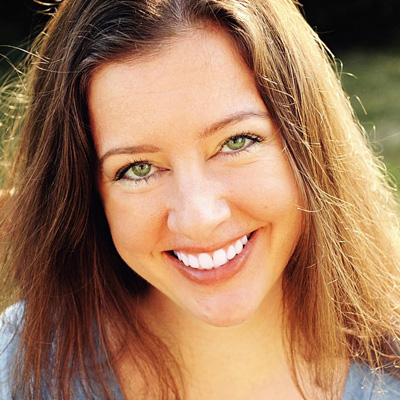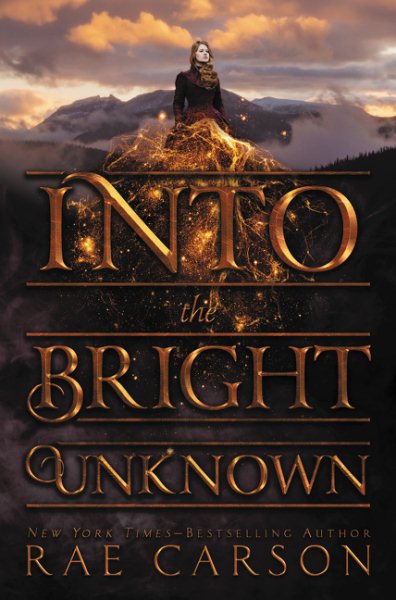 The year Rae was a Guest of Honor at Sirens, we were first introduced to a girl with the magical ability to sense gold in Gold Rush-era America in Walk on Earth a Stranger, which made the long list for the National Book Award. Since then, two sequels have been published, completing the Gold Seer trilogy: Like a River Glorious in 2016 and Into the Bright Unknown in 2017.
Fans of Star Wars, check out Rae's work set in the Star Wars world! In 2017, her short story "The Red One" appeared in the anthology From A Certain Point of View, and her novella "Hear Nothing, See Nothing, Say Nothing," was included in the collection Canto Bright. In May 2018, Rae also published Star Wars: Most Wanted, a YA novel prequel to the film Solo: A Star Wars Story.
Rae also contributed the short story "Omega Ship" in the Natalie C. Parker-edited anthology, Three Sides a Heart: Stories About Love Triangles, which came out December 2017.
Where She Is Now: Rae and her husband adopted a new kitten, named Whiskey, in June 2017! (You can follow Whiskey's adventures at #AShotofWhiskey, and quite evidently he has figured out how to sneak inside cupboards in their new home.) She is also working on a fantasy novel, and has promised more news in a few months!
Kate Elliott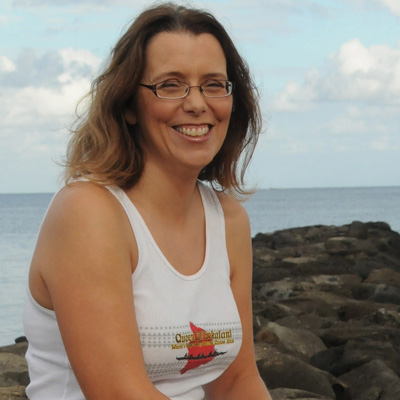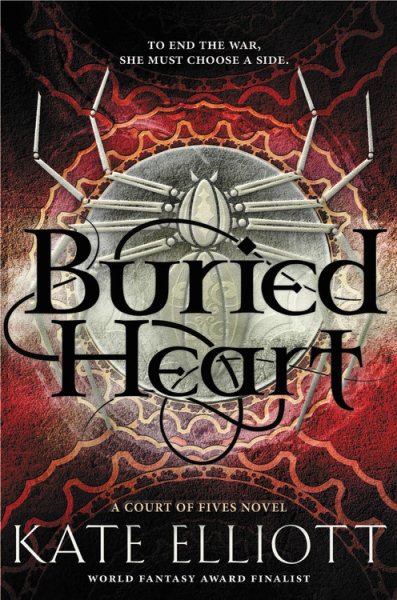 Kate's Court of Fives, published in 2015, went on to be nominated for an Andre Norton award. Jes's revolution in a world inspired by Greco-Roman Egypt continued in The Poisoned Blade, out in 2016, and Buried Heart, out in 2017. The Court of Fives universe also includes two novellas: Night Flower, the story of Jes's parents and how they met, and Bright Thrones, featuring her missing sister Bettany.
Back in July, Kate appeared a WorldCon76 in San Jose—you can listen to an audio recording of her "Writing the Epic" panel with Rebecca Roanhorse here.
Get ready! Unconquerable Sun, the first of Kate's new Sun Chronicles series, comes out in 2019, and is described as a "genderbent Alexander the Great as space opera in a series of linked volumes that tell the story of an imperial conquest and how it breaks down after the death of its charismatic leader."
Where She Is Now: Living in Hawaii with her family, writing, and proud owner of a new pup: "A schnauzer. Finn (short for Fingolfin), High King of the Schnoldor. Here he is at 5 months." (Photo by Kamaaina K9)
Upcoming Appearances: Kate will be returning this year at Sirens in October 2018!
Yoon Ha Lee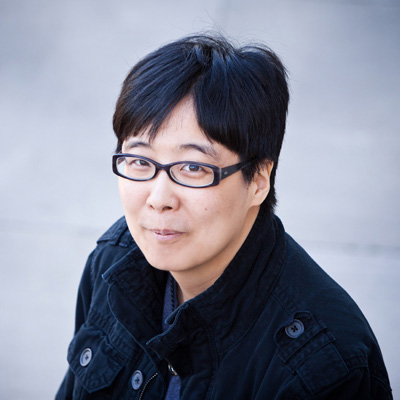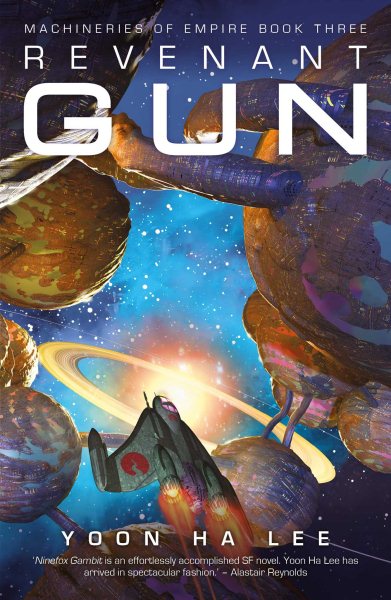 Since A Conservation of Shadows, Yoon published the spectacular and brain-breaking military sci-fi Machineries of Empire trilogy to much acclaim! The first, Ninefox Gambit, won the 2017 Locus Award for Best First Novel and was nominated for the Nebula, Hugo and Clarke Awards. In their review, NPR writes, "So how much can you screw with a world before you take it completely to pieces? … Lee has turned this elementary concern into a game of chicken he plays with himself." Yoon recently appeared on the FutureTech podcast to discuss Ninefox Gambit.
The sequel, Raven Stratagem, was nominated for the 2018 Hugo Award for Best Novel; the conclusion to the trilogy Revenant Gun was released in June 2018. Yoon has written several additional short stories set in the world of the hexarchate, which you can find here, which will be published as a collection in June 2019. "Extracurricular Activities" was a Hugo finalist in the short story category.
For you and the young reader in your life, Yoon has exciting news to share: "I have a middle grade Korean mythology space opera, Dragon Pearl, due out from Disney-Hyperion in January 2019. It's about a teen fox spirit girl who goes on a quest to save her brother—in spaaaace!"
Where He Is Now: Busy writing, drawing, and composing "oddments of music," now featuring his work on Patreon! Check that out here.
Upcoming Appearances: Thalia's Book Club at Symphony Space in New York, NY on January 29, 2019—and this year's Sirens in October 2018!