The Sirens Review Squad is made up of Sirens volunteers, who write reviews and books lists of fantasy and related works by women or nonbinary authors. If you're interested in sending us a book list or review for publication, please email us! Today, we welcome a book list by Rine Karr.
If I had to choose one mythological creature to read about solely until the end of my days, I would choose dragons. Magnificent dragons—they appear in the folklore of many of the world's cultures, both as fire-breathing monsters and revered serpentine beasts. I think that's why dragons are so fascinating to so many people. Where did the idea of the dragon first come from? And why did it appear in the first place? Dragons have stirred the imagination of countless generations, and if you're like me and you want to read more stories about them, here's a list of some of my favorite dragon novels and novellas.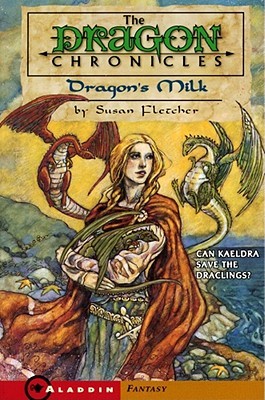 1. Dragon's Milk (Dragon Chronicles #1) by Susan Fletcher
An oldie but goodie, Dragon's Milk may be the first book I ever read that contained dragons and was written by a woman. The main character, Kaeldra—who I'd like to dub the Mother of Dragons long before this title and its respective Queen even existed—must find a dragon mother and bring back some of the dragon's milk in order to save her sister, Lyf. But when the dragon mother is killed, Kaeldra suddenly finds herself acting as the adopted mother to three wee draclings.
2. Dealing with Dragons (Enchanged Forest Chronicles #1) by Patricia C. Wrede
The Enchanted Forest Chronicles are some of my sister's favorite books, not mine; however, I decided to include this book on this list because it is truly iconic. Princess Cimorene may be a bit of a "not like other girls" trope, but her headstrong nature, tomboyishness, and the fact that she's not a princess who needs saving makes her story an excellent choice for young girls (and boys and everyone really), particularly if said girls like fairy tales, and, of course, a talking dragon named Kazul.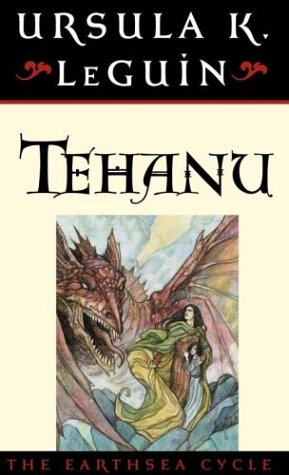 3. Tehanu (Earthsea Cycle #4) by Ursula K. Le Guin
No list of books about dragons is complete without including the Earthsea Cycle. Some might've cited the series' namesake—A Wizard of Earthsea—on this list, but it's not my favorite of the six. Tehanu, which shifts the focus of the story of Earthsea from that of its self-styled heroic male wizards to its just as powerful but often overlooked magical women, is my favorite of the cycle. Tenar stole my heart when she was a naive little girl in The Tombs of Atuan. In Tehanu, however, Tenar is a confident adult woman who readers can't help but respect and adore.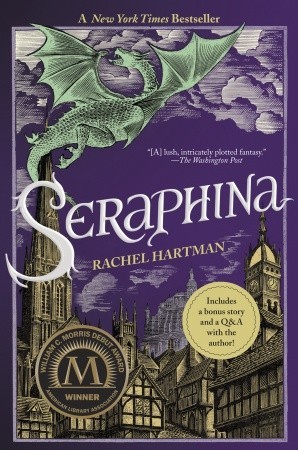 4. Seraphina (Seraphina #1) by Rachel Hartman
In Seraphina's world, dragons transform into humans in order to keep the peace between the two species. Unfortunately, the kingdom of Goredd is far from idyllic, and the two sides in this tale don't get along. Seraphina can walk this divide for reasons I can't reveal, and she must do so in order to solve a murder alongside the shrewd Prince Lucian Kigg, a character who reminded me of Char from Ella Enchanted.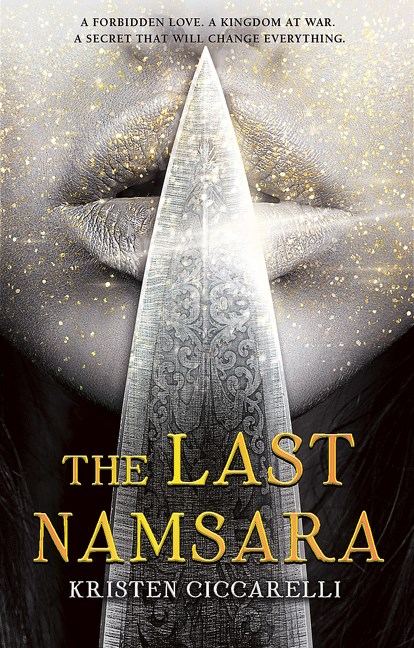 5. The Last Namsara (Iskari #1) by by Kristen Ciccarelli
This is a story of a girl not allowed to tell stories. This is a story of a girl who broke the rules. This is a story of a girl learning to be true to herself. The story of Asha—dragon slayer and Iskari—mirrors the author's own story. Of how when Ciccarelli grew up, she was led to believe that storytelling was no longer an activity for adults. Until she realized that this was simply not true and wrote The Last Namsara, a book that I love with all my heart.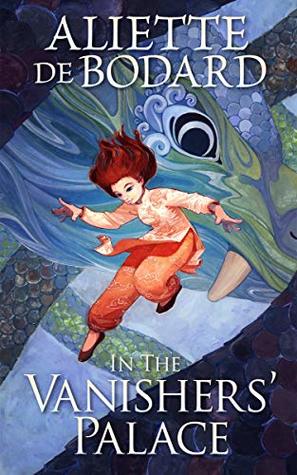 6. In the Vanishers' Palace by Aliette de Bodard
Beauty and the Beast meets—at least in my mind—Spirited Away. That's how I would describe this novella. Which is a gem! With an all-Vietnamese cast of characters, a sapphic relationship, a magical palace, a post-apocalyptic and post-colonial setting, and a dragon (of course), there's a lot to unearth in this shorter tale. There's even a library that I pictured à la Disney's 1991 Beauty and the Beast, but it's even better in this book, although I won't reveal why here.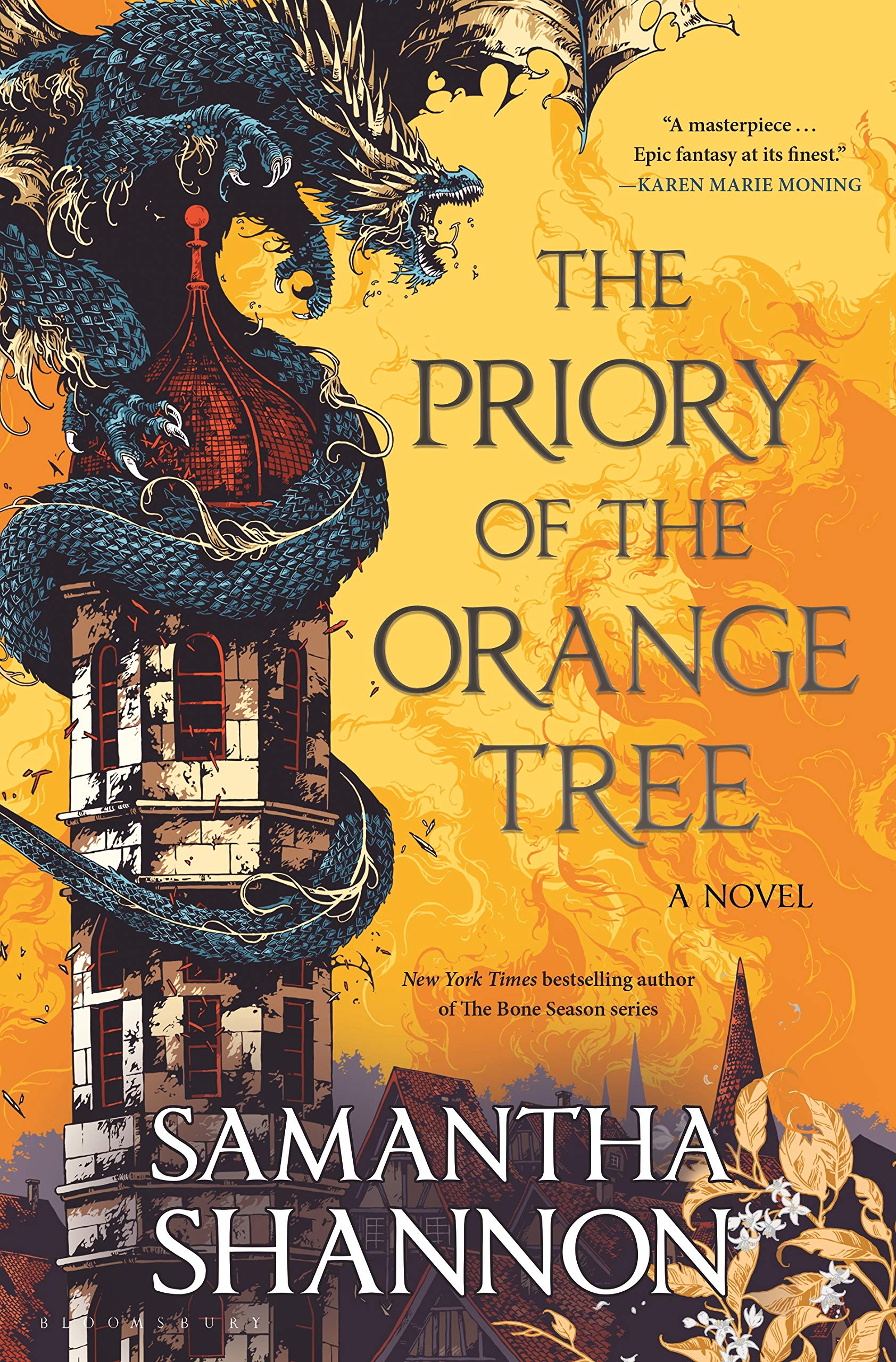 7. The Priory of the Orange Tree by Samantha Shannon
As the longest book on this list at a hefty 827 pages, I beg you: do not let the size of The Priory intimidate you. If you like high fantasy in the same vein as A Game of Thrones, but you're looking for something more feminist, more LGBTQ+, and more diverse, then you'll love The Priory. Written from four points of view and set in a sort of East–West dichotomy world, The Priory tells the story of Ead, Tané, Loth, and Niclays, and how each of these characters and the people around them respond to an ancient enemy threatening to destroy them all. Oh, and there are dragon riders!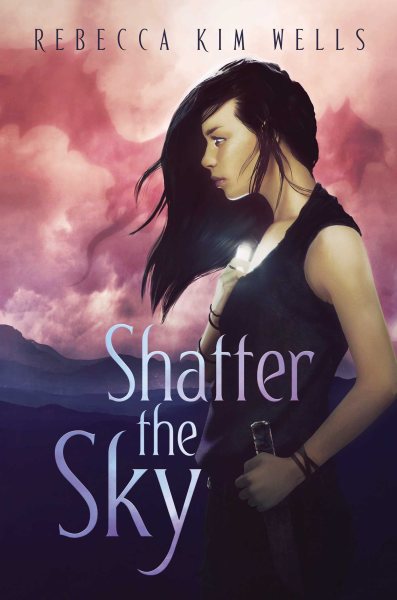 8. Shatter the Sky (Shatter the Sky #1) by Rebecca Kim Wells
Maren's girlfriend, Kaia, is abducted by the Aurati. Maren loves Kaia, so to save her, Maren decides to leave her home, steal one of the emperor's prized dragons, and storm the impenetrable Aurati stronghold. Enough said! I'm sold! This is a fun read for anyone looking for stories with dragons and bisexual representation.
---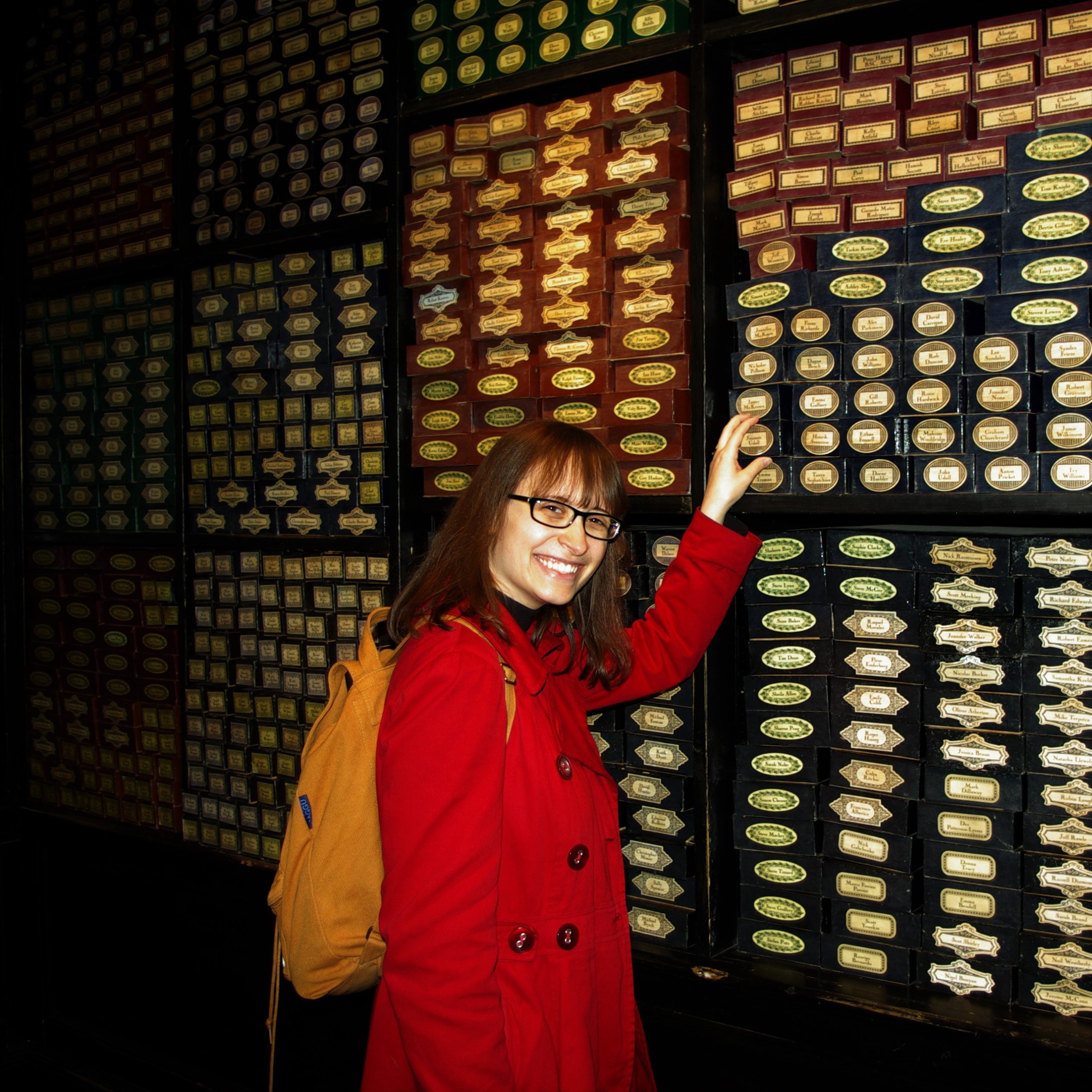 Rine Karr is a writer and aspiring novelist by moonlight and a copy editor by daylight, with a background in anthropology/archaeology, international human rights, and Buddhist studies/art history. When Rine is not writing or otherwise working, she can be most often found reading books and drinking tea. She also loves to travel, and her heart is located somewhere between Hong Kong and London, although Rine currently lives in the shadow of the Rocky Mountains with her partner. She's also currently—and almost always—in the midst of writing a novel.