Black lives matter.
One might hope that speculative spaces—limited by only our imaginations—would be the vanguard of inclusion, representation, and recognizing the full humanity of marginalized people. But in practice, speculative spaces, like so many others, ignore or even silence marginalized voices with devastating regularity. We've all read pseudo-European fantasies with all-white casts, hand-waved away with the flagrantly false assertion that people of color did not live in medieval Europe. We've all read science fiction worlds with wildly imaginative tech, only to discover that, for all that inventiveness, their creators couldn't imagine a future with people of color. We've all read accounts about the overwhelming obstacles placed in front of people of color who wish to become authors, illustrators, scholars, and publishing professionals, nonsensically explained as simply hiring "a known quantity," "the best fit," or "the most qualified."
One of the goals of Sirens is to make space for, and then actively amplify, marginalized voices. Our society is premised on structures and systems that relentlessly amalgamate power in the hands of white, heterosexual, cisgender, able-bodied men. We are committed to dismantling those structures and systems.
Today, as we are heartbroken, defiant, resolute, and hopeful, we strongly recommend that you put speculative works by Black women, nonbinary, and trans folks at the top of your reading list—and we offer you 50 brilliant speculative works to get you started. Surely you've already read L.A. Banks, Octavia Butler, Toni Morrison, and Gloria Naylor, so our list includes another 50 authors and scholars, all Black, all brilliant, all blazingly bright.
These 50 works are about Black people, Black communities, about Black people seeking the stars, accomplishing six impossible things before breakfast, and changing the world. They are about Black heartbreak, Black defiance, Black resoluteness, and Black hope.
Read their words. Live in their worlds. Celebrate their power. Pass these messages on. And be sure to buy these—and other works—from Black-owned bookstores.
Black lives matter.
1. Redwood and Wildfire by Andrea Hairston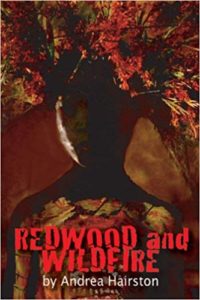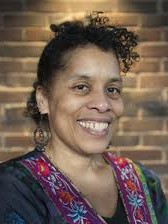 This epic love story between a Black woman and a Seminole-Irish man at the turn of the last century is a journey of self and growth, an indictment of the legacy of American slavery, a well-researched history, a tragedy, a redemption. Hairston once shared that this book haunted her until she wrote it.
2. Bodyminds Reimagined by Dr. Sami Schalk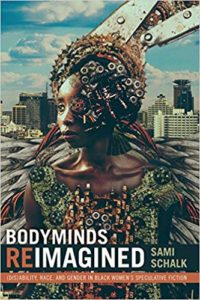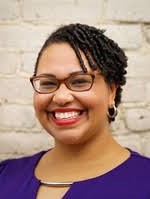 Dr. Schalk brilliantly explores the intersection of Black feminist theory with disability studies and speculative fiction—by expertly placing the bodymind in the landscape of speculative works by Black women.
3. Dread Nation by Justina Ireland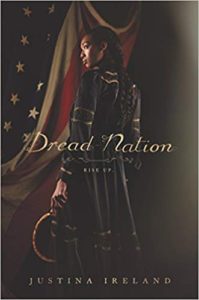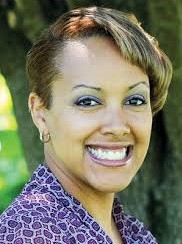 Ireland has crafted a searing deconstruction of race and America, set post-Civil War, where the dead rise as zombies. Jane, trained in combat with other Black and brown girls, is the sort of subversive, dangerous heroine who gets shit done. You will love her.
4. Freshwater by Akwaeke Emezi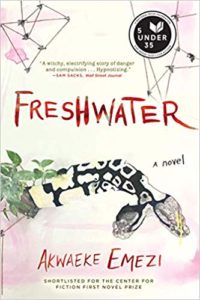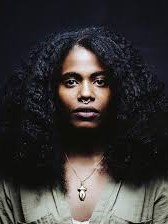 Ada, born "with one foot on the other side," has a head full of gods. As she gets older, especially after she comes to the United States for college, those gods become increasingly assertive—until Ada herself is lost. A blazing work, with exquisite prose.
5. The Good Luck Girls by Charlotte Nicole Davis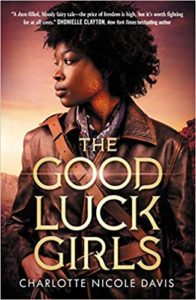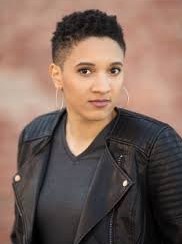 Five girls, sold into slavery as children, escape after one of them accidentally kills a man. Seeking an improbable legend, the girls need each other to survive. Full of Wild West ideas of freedom and revenge, but with Black girls, queer girls, angry girls, and more.
6. Ghost Summer by Tananarive Due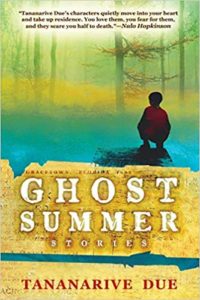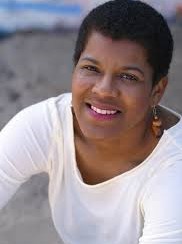 A collection of masterful horror stories, but as you might expect, the horror isn't born of werewolves and ghosts and monsters, but of ourselves, our society, our lack of humanity, our own monstrousness. The first story, both heart-rending and terrifying, will knock you flat.
7. Black Girl Unlimited by Echo Brown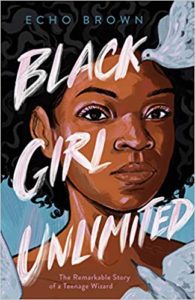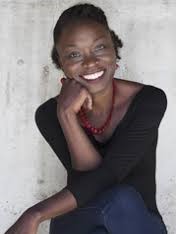 A strong, autobiographical debut where Echo Brown, a teenage girl from the East Side, finds portals to new worlds when she begins attending a rich school on the West Side. Through magical realism, Brown explores poverty, sexual violence, racism, and codeswitching—and the emotional toll they take.
8. Sing, Unburied, Sing by Jesmyn Ward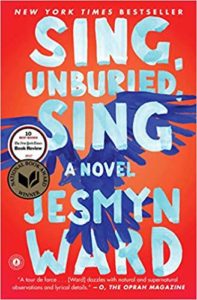 Ward claims the American road trip as foundation for a distinctively American story: one of race, love, and loss in the post-Katrina South, one of families rent by incarceration, one of the hauntings of American slavery. Sing, Unburied, Sing won Ward her second National Book Award and it's damn close to perfect.
9. Queen of the Conquered by Kacen Callender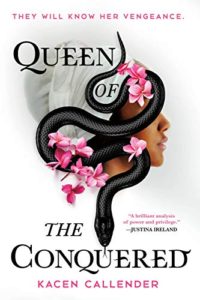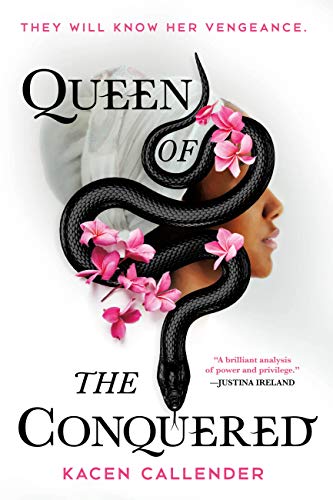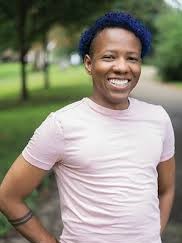 In this Caribbean-inspired fantasy murder mystery, Sigourney is the surviving daughter of a noble lineage and has the power to control minds—and has vengeance on her mind. A cutting exploration of colonialism, slavery, trauma, and power structures, with more than a hefty serving of political intrigue.
10. Sister Mine by Nalo Hopkinson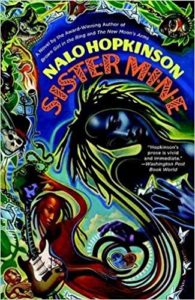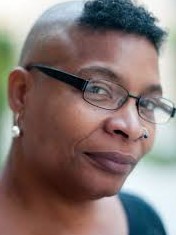 Twin sisters, born of a god and a mortal, conjoined until just after birth. In the separation one lost part of her leg, the other her mojo. Godly plots ensue. At its heart, this delightfully weird book is all about all-too-familiar family dynamics.
11. Bayou Magic by Jewell Parker Rhodes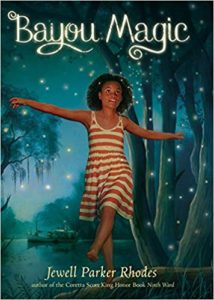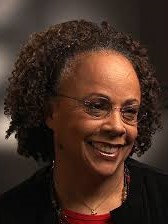 It's Maddy's turn to spend the summer with her grandmother in the bayou—but that bayou holds more magic than Maddy could ever have dreamed. A transcendent novel with compelling themes of Blackness, wonder and conservation.
12. Daughters of Nri by Reni K. Amayo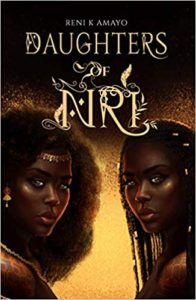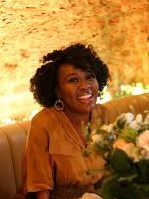 Set an ancient, fantasy Igbo kingdom, Daughter of Nri envisions a world without colonialism or slavery, where Amayo's culture and triumphs are centered and celebrated. Two goddesses grow up believing they are human girls and take down the man responsible for the lost gods.
13. Ancient, Ancient by Kiini Ibura Salaam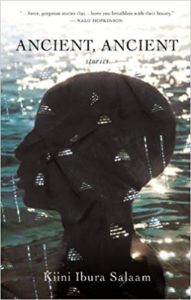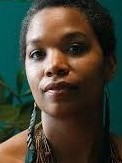 If you want vibrant, sensual, gut-punching, and wildly imaginative speculative stories centered on Black identity, gender, love, body, and becoming—you can do no better than Salaam's collection here. Take your time with these—they're stories to ponder and savor.
14. Searching for Sycorax by Dr. Kinitra D. Brooks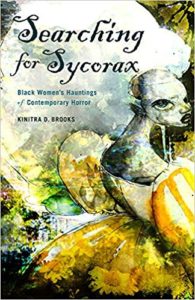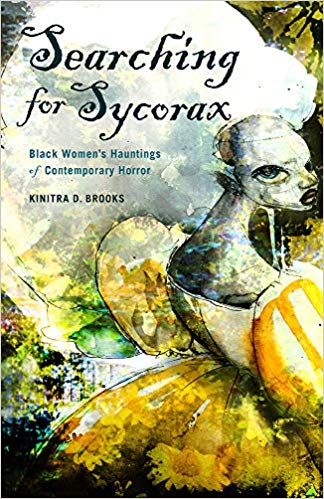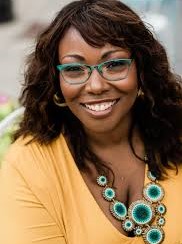 An effortless close examination of the works of Black women in horror and how those works—so often ignored by other branches of scholarly inquiry—are both reshaping the genre and decentralizing its whiteness and maleness.
15. Children of Blood and Bone by Tomi Adeyemi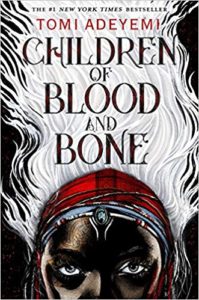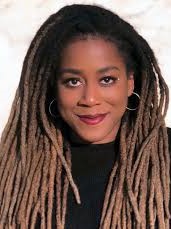 A bravura revolution of a book inspired by Black Lives Matter. Children of Blood and Bone is both a harrowing allegory for institutional racism and a deftly crafted rebel story set in fantasy West Africa featuring a princess with a sword and a sorceress who refuses to quit.
16. The Fifth Season by N.K. Jemisin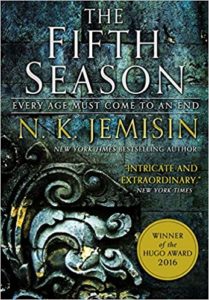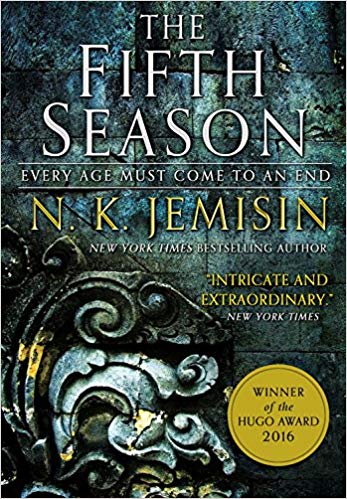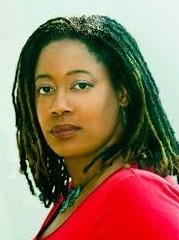 A blazing book full of power deconstructions, desperate magics, and a hostile planet. You may as well buy the two sequels now because you'll be needing them—and should we mention that all three books in the trilogy won the Best Novel Hugo in a back-to-back-to-back threepeat?
17. The Summer Prince by Alaya Dawn Johnson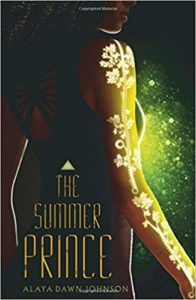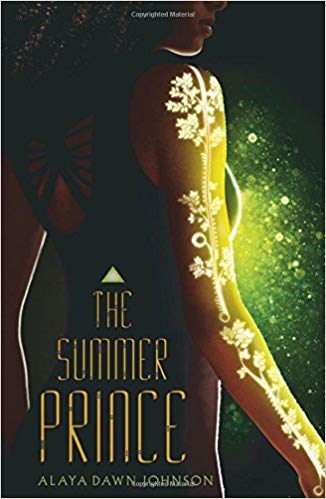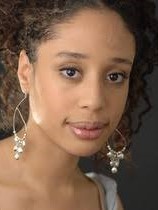 Once a decade, a near-future matriarchal society in South America kills a boy in sacrifice. But this summer, in this burning, explosive book, June—full of passion, art, and revolution—wants to change Palmeres Tres.
18. M.F.K. by Nilah Magruder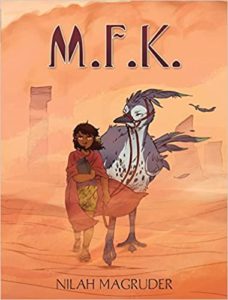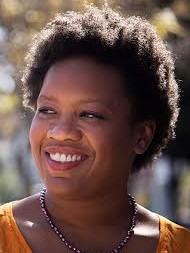 Reclusive Abbie just wants to scatter her mother's ashes over the mountain, but in a world filled with sandstorms, wild beasts, sleeping gods, and mysterious magic, nothing's that simple. Fans of Avatar: The Last Airbender will adore the desert world and heartfelt characters in this start of a graphic novel series.
19. Elysium by Jennifer Marie Brissett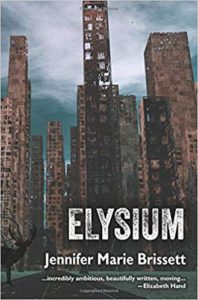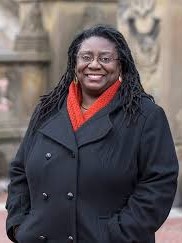 Interrelated stories show us breathtaking, earth-shaking love in many forms. Even as the characters, gender and sexual identities, settings, and relationships change, the powerful threads of love and loss remain true through Brissett's profoundly original work—with a head-scratching twist that will blow you away.
20. American Street by Ibi Zoboi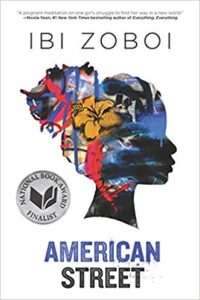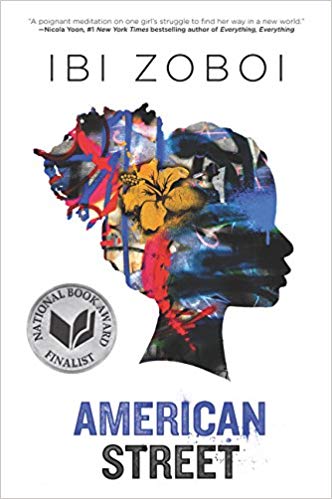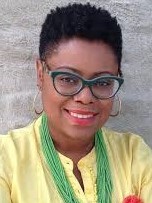 When her mother is detained by immigration, Fabiola continues to Detroit to stay with her raucous cousins. Zoboi's magical work melds sometimes rough Detroit with Haitian Vodou and Fabiola's perceptions of America to create something wholly new.
21. Slay by Brittney Morris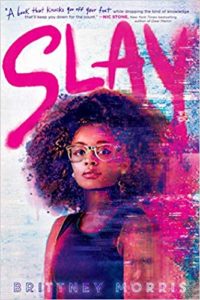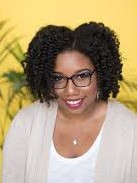 A fantasy-adjacent YA, Slay is a smart musing on safe spaces through the lens of Kiera, one of the few Black kids at her school—who is also the creator of SLAY, a Black-only WoW-style game. A thoughtful book about privilege, safety, and belonging.
22. Two Moons by Krystal A. Smith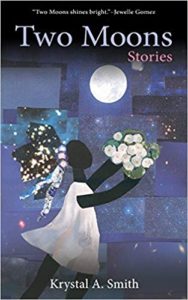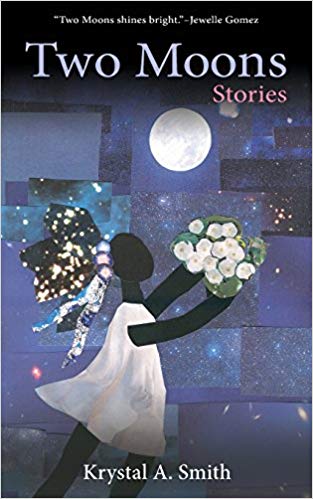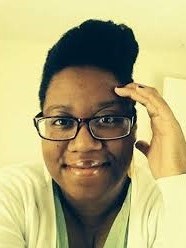 An utterly joyful, delightful work full of Black mysticism and queerness: A woman falls in love with the moon. A woman births a goddess—and receives a surprising reward. A woman has a heart-to-heart…with her heart. You'll never want this to end.
23. Orleans by Sherri L. Smith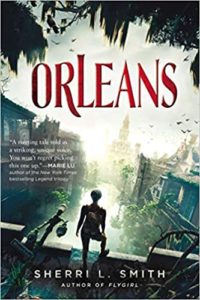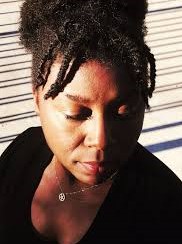 In this near-future dystopia, the Gulf Coast has been ravaged by one hurricane too many and the region has been quarantined to reduce spread of a deadly disease. Orleans might feel a bit close right now, but the rich and thoughtful worldbuilding impresses, and Fen and Daniel must work together to do what they have to—to survive.
24. Butterfly Fish by Irenosen Okojie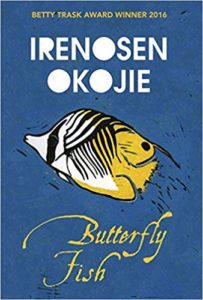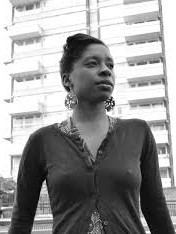 Both wry and tragic, Okojie's lyrical work alternates between present-day London, 1950s London, and 18th century Benin and centers around Joy, a photographer coping with the death of her mother. The interweaving of narratives speaks volumes on legacy and generational trauma. Lit nerds take note, this is a feast for lovers of form.
25. A Song of Wraiths and Ruin by Roseanne A. Brown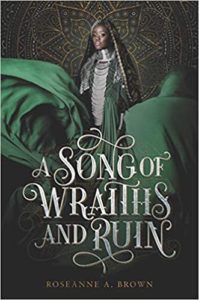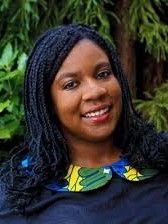 A YA fantasy starring a Black princess and a refugee boy in the first of a duology inspired by West African folklore. If you're a fan of athletic competitions in fantasy, get it! Plus a very slow burn enemies-to-lovers romance…and stabbing.
26. The Dark Fantastic by Ebony Elizabeth Thomas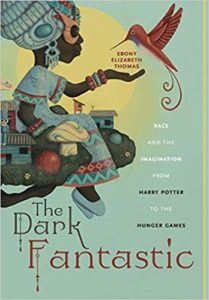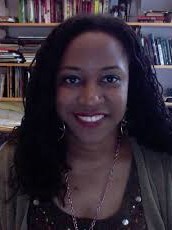 A thoughtful criticism of the lack of diversity in speculative works as a fundamental lack of imagination. Focusing on four Black characters, Thomas incisively deconstructs how they're treated both on the page and by consumers.
27. Power & Magic: The Queer Witch Comics Anthology edited by Joamette Gil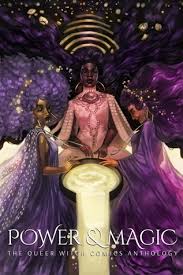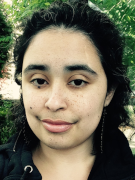 15 original comics by a variety of creators, collected and edited by Afro-Cuban Joamette Gil, all on a theme of queer witches of color. This collection is all about finding and claiming your power—and finding and claiming yourself.
28. Who Fears Death by Nnedi Okorafor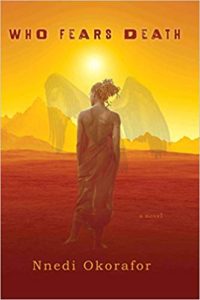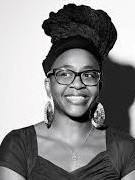 In a fantasy Sudan, Onyesonwu is born a daughter of weaponized rape. As she finds her path and ends the genocide of her people, unapologetically angry and immensely powerful Onyesonwu is the sort of heroine we all need.
29. Mother of the Sea by Zetta Elliott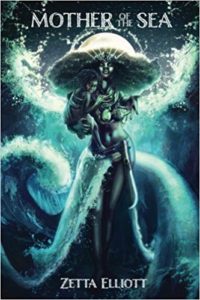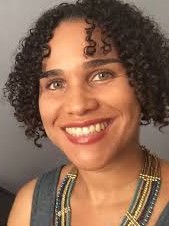 Elliott weaves Yoruba folklore seamlessly into the brutality of the Middle Passage in this riveting tale of horror, grief, and ultimately salvation.
30. The Gilda Stories by Jewelle Gomez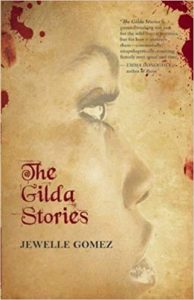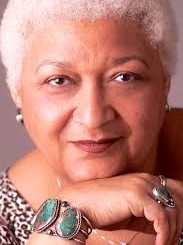 A protagonist who is Black, a lesbian, and a vampire, in a book that is unrepentantly feminist and features powerful themes of found family. If you need a book about finding your place in an unwelcoming world, The Gilda Stories is that book.
31. The Belles by Dhonielle Clayton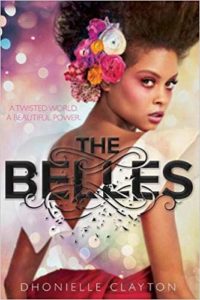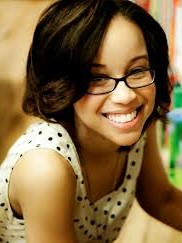 Clayton tackles the pretty-girl competition trope, first by crafting a revolution led by gorgeous girls, but more subversively, deconstructing our racist stereotypes of beauty. A must-read for anyone rejecting beauty myths.
32. The Old Drift by Namwali Serpell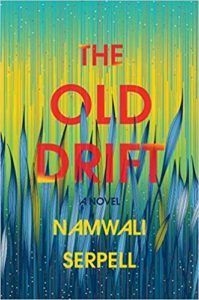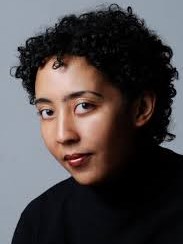 A tour de force that begins in 1904, along the banks of the Zambezi River—and ends generations later, after years of wrongs, losses, and retributions among three families. The fairytale backdrop is simply spectacular, Serpell's analysis of colonialism in Africa even more so.
33. What It Means When a Man Falls from the Sky by Lesley Nneka Arimah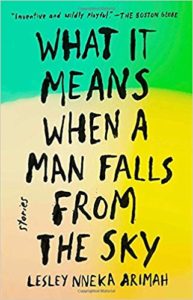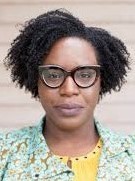 Highly perceptive, impossibly original stories that feature Black characters and deconstruct our need to be connected: sometimes to other people, sometimes to a community, sometimes to an idea of place or home or culture. The violence of the first story is shocking, profound, heartbreaking.
34. Everfair by Nisi Shawl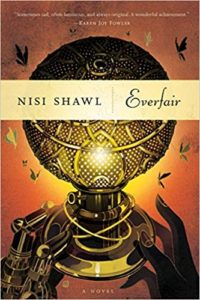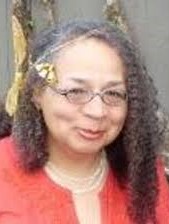 A spectacular alternate history, in which Shawl explores what might have been—in a steampunk Africa—if the Africans had developed technology before the colonizers. Tremendously complex, full of real insight, both human and political.
35. Song of Blood and Stone by L. Penelope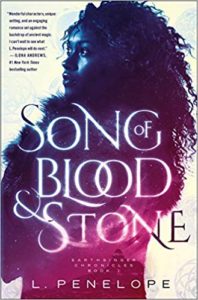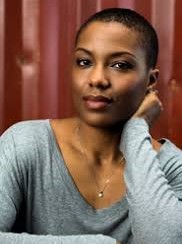 As war looms, soldiers looking for shelter—and with erstwhile spy Jack in tow—commandeer biracial outcast Jasminda's home. Jasminda and Jack help each other escape, and while romance blooms, they save millions of people.
36. The Deep by Rivers Solomon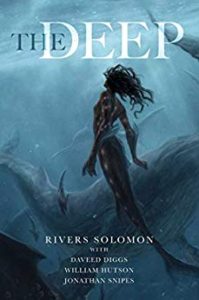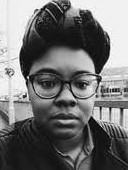 Descendants of the unborn babies thrown overboard during the Middle Passage still live in the Atlantic—but when Yetu rises to the surface, she discovers the world her people lost long ago. A powerful work about ancestral pain—and the possibility for joy.
37. The Sound of Stars by Alechia Dow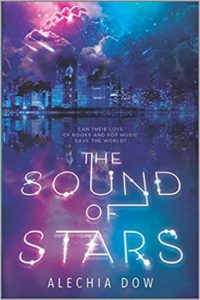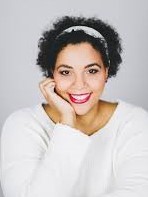 Now that the aliens have invaded and all art is illegal, Ellie's hoarding a secret library…except it's found by a young Ilori commander. Though M0Rr1S was engineered to be devoid of emotion, he finds himself inexplicably drawn to human music, and their paths collide on road trip that might save humankind.
38. The Prey of Gods by Nicky Drayden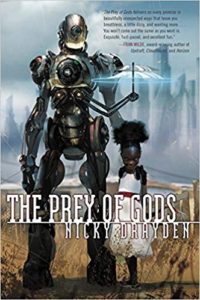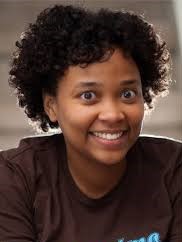 An African-set tale of revolution, in which a very evil demi-god lady is defeated by a cross-dressing politician, a boy and his friend-maybe-boyfriend, a pop star and her dealer, an army of sentient droids, and a seriously powerful small girl.
39. Kingdom of Souls by Rena Barron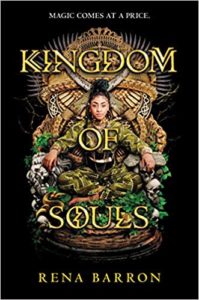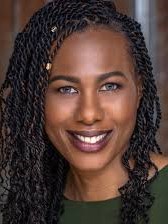 Arrah is born into a family of witchdoctors but without (evident) powers of her own. When the Demon king stirs with a hunger for human souls, it's up to Arrah to save the world. This West African-set fantasy features a dauntless girl and complex, powerful family dynamics.
40. Washington Black by Esi Edugyan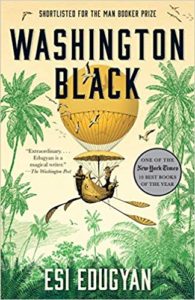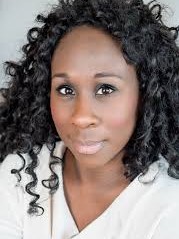 A Jules Verne-ish adventure, told through the eyes of Wash, a slave in Barbados, an assistant to the plantation master's brother in his scholarly pursuits. But also a story of a white man and a slave boy, and a nuanced look at Caribbean slavery.
41. Slice of Cherry by Dia Reeves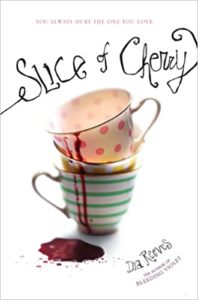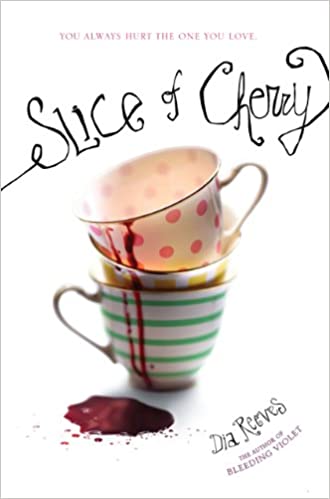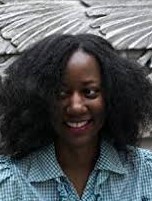 Set in Reeves's YA Portero universe, two Black sisters—daughters of the famed Bonesaw Killer—begin carving people up, leaving a trail of vigilante justice. Reeves's work claims violence for Black women in this searing work of feminist revenge.
42. Lakewood by Megan Giddings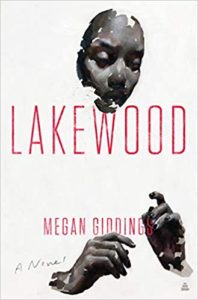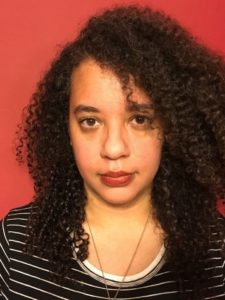 Lakewood is a scientific research facility with the promise of wonders: medication to cure dementia and depression, eyedrops to make brown eyes blue. When a Black millennial has to pay back her family's debts, being a test subject there sounds like a…solution? This chilling novel explores medical experimentation on Black bodies and the moral dilemmas the poor face in order to survive.
43. A Blade So Black by L.L. McKinney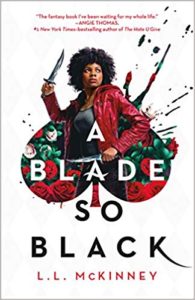 McKinney's take on Alice in Wonderland is set in Atlanta and a fantastical Wonderland full of monsters. This Alice must grapple not just with teenage hormones and romance, but also fear of police brutality and family obligations—all while she kicks major ass taking down Nightmares.
44. The Jumbies by Tracey Baptiste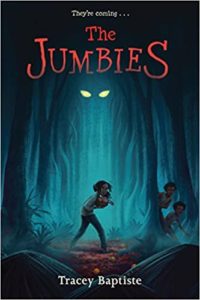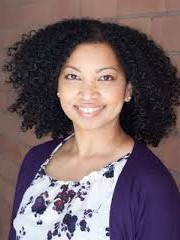 The Haitian folktale "The Magic Orange Tree" is just a jumping off point for The Jumbies, the beginning of Baptiste's middle-grade adventure series. Immerse yourself in Baptiste's fantastical world inspired by Caribbean myths, and cheer for the gutsy, island-saving Corinne!
45. Redemption in Indigo by Karen Lord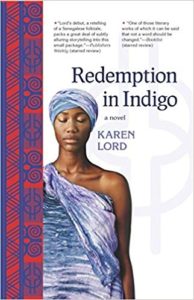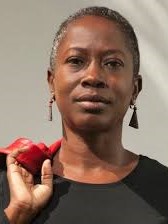 When Paama finally leaves her awful husband, she attracts the attention of the djombi, who give her the Chaos Stick—but one of the djombi thinks the stick should be his. Utterly hilarious and utterly familiar to women the world over.
46. The Icarus Girl by Helen Oyeyemi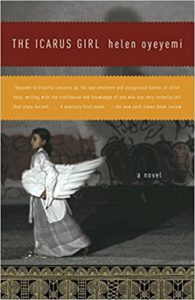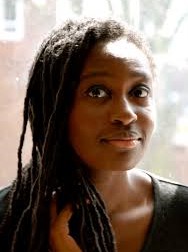 Oyeyemi's impressive bibliography is full of gems, so we've listed her debut here, where she explores doppelgangers, split selves, and the theme of literary doubles in biracial Jessamy. She writes ambivalence and cultural displacement set against a backdrop of childhood, and her work here is equal parts surreal and devastating.
47. A Song Below Water by Bethany C. Morrow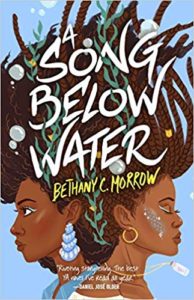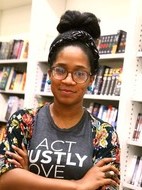 Black mermaids in alternate Portland! In Morrow's YA urban fantasy, Black girl sirens are maligned and considered dangerous, so they hide their identities and abilities in order to survive. Beautiful use of mythos to examine racial identity, sexism, and the myriad ways Black women are othered and oppressed—and you'll love the sisterhood.
48. Conjure Women by Afia Atakora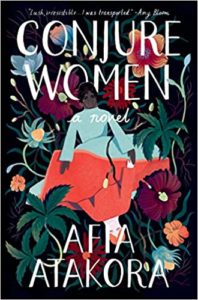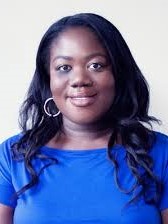 Weaving narratives across two generations, Atakora's debut is a masterpiece of historical fiction set before and after the Civil War. Miss May Belle and her daughter Rue are conjure women, folk healers who keep their community's secrets while navigating an unconventional path to freedom.
49. A Phoenix Must First Burn edited by Patrice Caldwell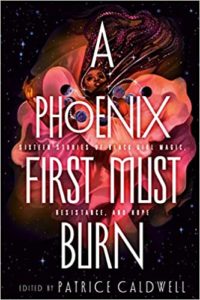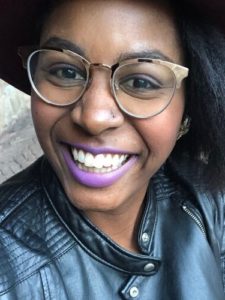 16 bright, shining tales of Black girl magic by renowned Black women and genderqueer writers, compiled by author and former children's book editor Patrice Caldwell. Stories range from retold folktales to futuristic societies, centering Black girls as rebels, scientists, vampires, and more.
50. Remembrance by Rita Woods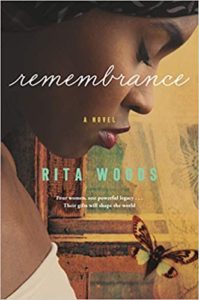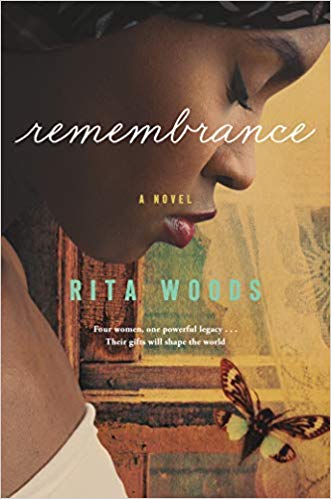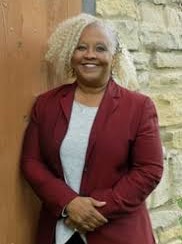 An epic historical fantasy spanning two centuries and four points of view, Remembrance tells the impressive, head-spinning story of Black women creating safe haven and community—from 1700s Haiti to antebellum New Orleans to present day.