The Sirens Review Squad is made up of Sirens volunteers, who submit short reviews of books (often fantasy literature by women or nonbinary authors) they've read and enjoyed. If you're interested in sending us a book list or review to run on the blog, please email us! Today, we welcome a book list by Tina LeCount Myers.

I have a penchant for willful, stubborn, go-against-the-grain heroines. Especially those with a goal or a vision. I enjoy reading these characters because they act as a reminder to me about what is possible when one stops being nice and says NO to others and YES to self. Seen as selfish or unreasonable by those around them, these heroines often struggle, not only against the outside world but also their intimate circle of family and friends. These heroines rarely have it easy: They suffer the consequences of their actions and convictions. But ultimately, they have a richer life for saying, "Don't tell me I can't do it!"
If you share my affinity for these kinds of heroines, you might like to read: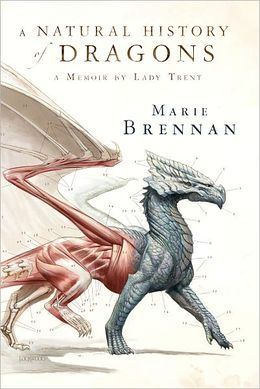 1. A Natural History of Dragons by Marie Brennan
"Don't tell me I can't go on a scientific expedition to study dragons!"
In this Victorian-esque fantasy, main character Isabella Trent chafes under what is expected of a proper lady. While she agrees to marry, she does so for the man's library and not his wealth. And when she grows tired of the social expectations of a wife, she convinces her husband that an expedition to find rock-wyrms (dragons) is just the ticket. Although Isabella tries to balance social norms with her own desires, it is her calling as a dragon naturalist that takes precedence. Her recounting of the expedition unfolds much like the diaries of intrepid British male explorers of the 19th nineteenth century. This is a book for readers who enjoy maps, illustrations, and crisp writing with their cup of tea.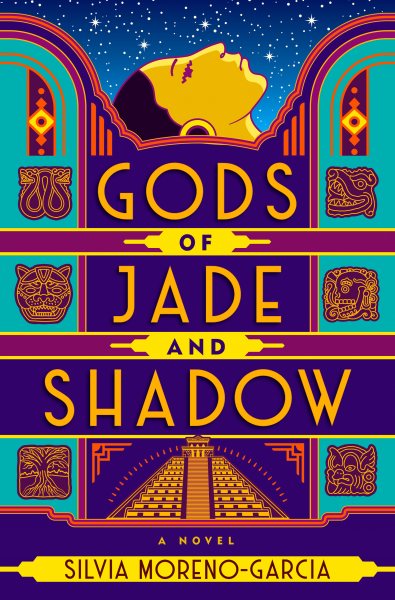 2. Gods of Jade and Shadow by Silvia Moreno-Garcia
"Don't tell me I can't have a life of my own!"
The roaring twenties in Mexico are alive with jazz and ancient gods in this book. Main character Casiopea Tun dreams of a life away from her small, dusty town in southern Mexico, where she is treated like a servant in her family. When she inadvertently frees the God of Death, she is drawn into his quest to regain his power. Acting as his ally, Casiopea risks her own death to get the life she has always dreamed of. This is a beautifully written book with tension at every turn. It is a story for readers who enjoy magical realism and a walk through the shadows of the underworld and perhaps a companion piece for those who have read Labyrinth Lost by Zoraida Córdova.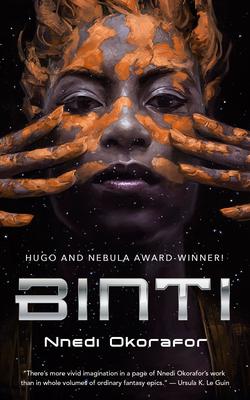 3. Binti by Nnedi Okorafor
"Don't tell me I can't go to the best university in the galaxy!"
There is a world out there to explore, but while Binti's people are focused on gaining knowledge, they do not leave Earth. However, main character Binti, who is mathematically gifted, has the chance to attend Oomza, a prestigious university on a distant planet. With her isolationist-family set against it, if Binti leaves, she risks hurting them. If Binti goes, she knows she will face deep prejudice. Although it is a novella, released in a series, this book has more world-building in 96 pages than most with 500 pages. A quick, engrossing read for those who enjoy Africanfuturism and the short stories of Octavia Butler and Ursula Le Guin. This book proves that small can be powerful.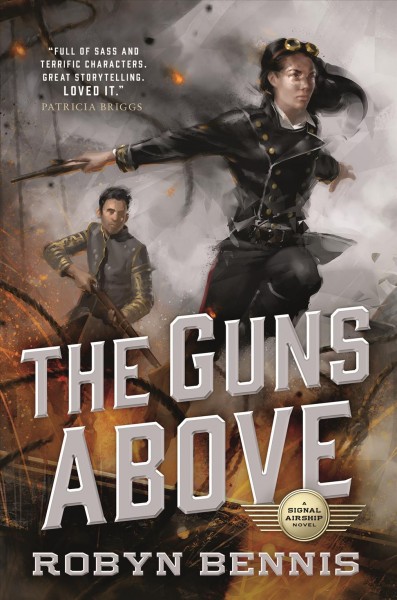 4. The Guns Above by Robyn Bennis
"Don't tell me I can't command a military airship!"
This steampunk novel comes with cannon-fire, dirigibles, and a snarky heroine. Meet Auxiliary Lieutenant Josette Dupre, who has good reason to have an acerbic outlook. While the Air Signal Corps of Garnia is co-ed, women are only allowed "auxiliary" roles. Josette, however, has her eye on command and nothing is going to stop her, not a dubious crew nor a dandy spy. Josette is tough, canny, and ready to trade barbs and pistol-fire—whatever it takes to win. I read and listened to this book in tandem. Both versions merit a "Huzzah." Readers who enjoyed Naomi Novik's His Majesty's Dragon will appreciate the military detail, this time with a woman at the helm and one who has a sense of humor.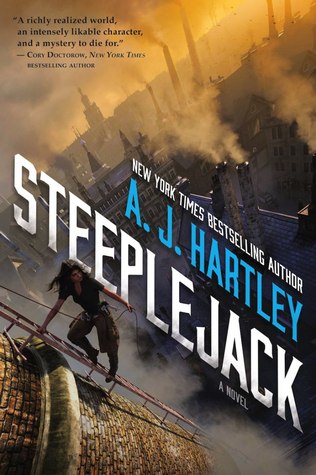 5. Steeplejack by A.J. Hartley
"Don't tell me I can't care for a baby and solve the theft of an artifact and the death of a young boy!"
In this post-colonial steampunk story, the scales are stacked against main character Anglet Sutonga. She's an immigrant, she's a female steeplejack, and she's the third daughter—a curse to her family. When she finds her apprentice dead on the day an artifact disappears, she is not only convinced they are linked, she is determined to find out the truth. Caught between the machinations of apartheid leaders and the care for her sister's baby, Anglet must convince others what she knows in her heart. She can do it. Readers of Nisi Shawl's Everfair and Justina Ireland's Dread Nation will find a heroine who does not take no for an answer
---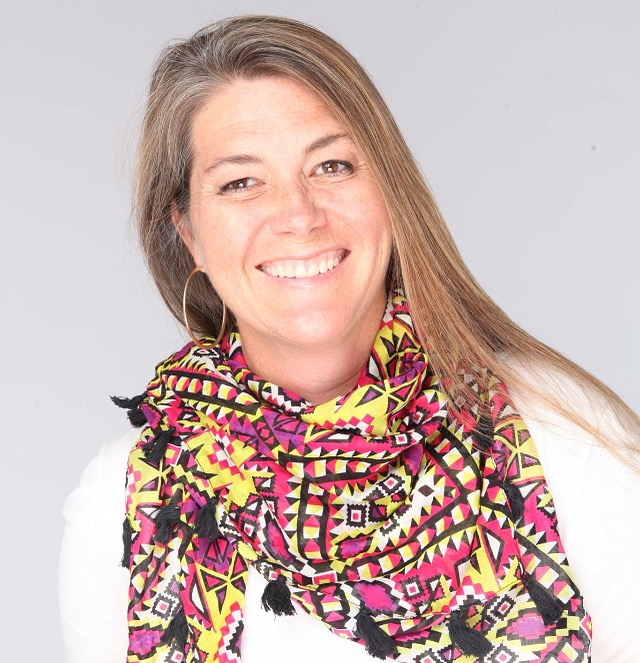 Tina LeCount Myers is a writer, artist, independent historian, and surfer. Born in Mexico to expat-bohemian parents, she grew up on Southern California tennis courts with a prophecy hanging over her head: Her parents hoped she'd one day be an author. Tina lives in San Francisco with her adventurer husband and two loud Siamese cats. The Song of All is the first book of her epic fantasy trilogy, The Legacy of the Heavens. You can follow Tina on Twitter @tlecountmysters and learn more about her work on her website.