For two years now, Sirens has published an ongoing series of essays that showcase the brilliance of our community—and give those considering attending a look at the sorts of topics, perspectives, and work that they are likely to encounter at Sirens. While we've postponed our in-person program to 2021, and we are gathering safely online this weekend, we wanted to take this opportunity to feature the exemplary work that the Sirens essayists have presented over the past two years. We hope that you find these works thoughtful, bold, and brilliant.
Autism in Seven of Nine
by Mette Ivie Harrison
If you prefer, we offer a video of Mettie reading this essay:
When I throw my autism diagnosis into a social situation like a bomb, which is apparently the only way I know how to offer it, the most common response is "You can't be autistic." I'm too empathetic. I'm too successful. I'm too smart. I'm too, well, normal. But all of that is "masking." If you were told for so many years that it's mostly boys who are diagnosed with autism, it turns out this was only because girls weren't being given attention. Just like women with heart attacks, the symptoms present differently, and that means that a lot of so-called "high-functioning" autistic women are now being diagnosed in our forties and fifties, after we figured out for ourselves why social interaction is so difficult, why we're accused of being "cold" or "unemotional" or "masculine," what meltdowns look like for us, and why we're always apologizing for everything as we've been trained to do both as women and as autists.
Traits of autism include:
Lack of social reciprocity
Repetitious behavior
Intense focus on unusual subjects
Difficulty with change/rigidity
Unusual use of language
Blunt honesty
Lack of eye contact/facial expression/body language
A sense of apartness from the rest of society
Sensory issues
Difficulty with touch and other intimacy
When I first went in for an official diagnosis, the assessment from the clinician was incredibly painful to read over. Here is what she said of me:
[Mrs. Harrison] described a need for solitude as she can become overstimulated with sounds and smells. She takes earplugs with her everywhere and has always hated perfumes and common cleaning products. She also described a sensitivity to medication, for example, she has tried antidepressants, but experienced vomiting after taking them. She also cannot tolerate Novocain and becomes overly ill with any use of prescription pain medications. Additionally, Mrs. Harrison described a dislike for touch and noted that this can make relationships difficult as she feels she needs a concrete rule for the frequency of things like holding hands or hugging her husband.
Mrs. Harrison demonstrated the following concerns in her social affect:
Rapid speech with limited variation in pitch
Formal use of words and phrases
No response to examiner's social leads
Limited or uncomfortable response to examiner's comments
One-sided conversation
Inconsistent eye contact with difficulty modulating with other means of communication
Limited range of facial expressions
Reduced integration of gesture, gaze and facial expression
Reduced demonstration of shared enjoyment
Somewhat awkward social response
Reduced amount of reciprocal social communication
As I've tried to deal with what I now realize is society's disgust with autism, I've recognized a lot of self-hatred in my autistic traits, despite the fact that they are, in fact, what has led to being as successful as I am.
If I didn't have an intense focus and a lack of interest in social interaction, I wouldn't have graduated with an MA at age 19 nor would I have gotten a perfect score on the GRE and gone to Princeton for a PhD, where I graduated at age 24. I wouldn't have been able to manage a writing career with five children in which I've published fifteen books since 2002. I wouldn't be an All-American triathlete.
Part of my self-healing has been going back to my childhood heroes, among them Spock from the original Star Trek series, who is, in my opinion, a hidden depiction of autism. Later in life, I found Seven of Nine, who, whatever the intention was, interacts in the world in a particularly autistic way. I love her characterization, even if I struggle with people who say that she is "learning to be human again." No.
Seven is already human. Autistic people are human. I am human, and I'm on a quest to make the world accept autism in all its variety as fully and authentically human.
Go back and rewatch any episode with Seven of Nine from Voyager and this time think of someone you know who is autistic. Notice the similarities? Like Spock, Seven seems uncomfortable in her own body. She has an uprightness to her posture, a lack of facial expression other than a minimal curiosity. She doesn't do Spock's raised eyebrow, but something more like a tilt of her head. Look at the way she walks, as well. It isn't very feminine, with much hip sway. She walks in a rather masculine way, which reminds me of the many times I've been told to act more feminine in one way or another. I do not understand gender and it seems Seven of Nine does not either.
Notice also how Jeri Ryan holds herself apart from the other actors on screen. When she's in a scene, she tends to take it over. The camera focuses on her. But it's rarely a warm, emotional moment. Occasionally, she has something like that with Captain Janeway, but even then it tends to be understated. There's no hugging, weeping, or other obvious displays of emotion.
Watching her, I feel very much like I'm seeing myself on the screen. I have emotions, but they don't appear in ways that other people recognize as emotional. I might shake slightly or start to sweat when I'm sad or angry. Other people would shout, and their faces would show emotion. It's also true that Seven, like me, tends to misread or misunderstand people's expressions or body language. It could be argued that this is because she's never had a reason to learn to read that, because she's connected to the Collective and gets direct information that way. But it's also a kind of unconscious depiction of autism.
I was surprised at what I thought was an autistic response when Seven tasted food for the first time. I don't like trying new food (I don't like surprises in general), but when I do try new food, my first reaction is often a visceral one like Seven's disgust. Then, perhaps, it moves to an analytical one, where I try to explain to myself how the food tastes. It's also clear that Seven is struggling to be inside her own body, as I often feel inside of my body. Of course, there's no way to be outside of her body, but Seven has long seen her body as a tool, a machine, and not as herself. It's hard for her to stop thinking that way.
Whereas McCoy plays the part of the denigrating human who doubts the autist's humanity in the original series, B'Elanna Torres, the half-human, half-Klingon engineer, plays that role in Voyager. She presses Seven to express remorse or guilt about her experiences killing others or assimilating them while she was part of the Borg. Seven says "no," and B'Elanna says, "That's it? Just no?" Seven asks, "What further answer do you require?" And then she says, "Guilt is irrelevant," which incenses B'Elanna but from my perspective is just the reality. Guilt will not change what happened when she was a Borg.
Seven says of humans, "You are erratic. Conflicted. Disorganized. Every decision is debated, every action questioned, every individual entitled to their own small opinion. You lack harmony, cohesion, greatness." I'm reminded of this every time I've tried to work with a committee. What Seven says is exactly how I feel about "talking" things over. It's inefficient, a waste of time. Snap! Can we move to the part where we have a list I can focus on?
As for Seven's sense of humor, it is also very autistic by my reading. Seven says, "I understand the concept of humor. It may not be apparent, but I am often amused by human behavior." Seven is outside of normal society, which enables her to see things in some ways more clearly. She also sometimes makes us laugh at ourselves at her acute but quirky realizations, such as when she says, "Love bears a striking similarity to disease. A series of biochemical responses that trigger an emotional cascade impairing normal functioning."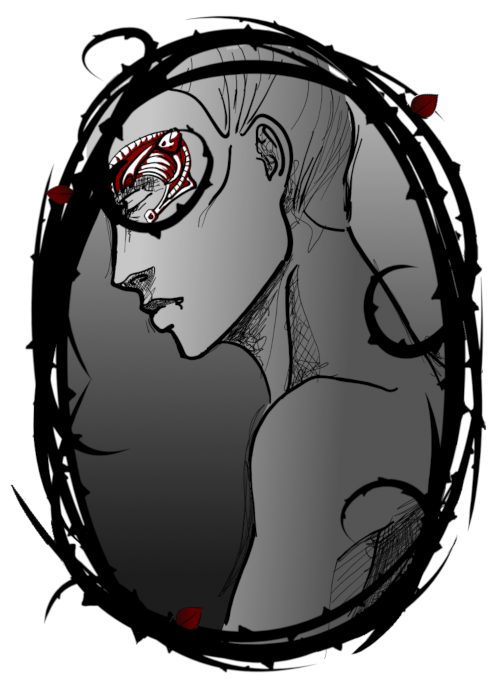 Seven struggles also with how to be "human." It seems she wants a rulebook, something that I have often wished for. If you could just explain all the rules to me, then I could follow them. But the rules are always changing, and no one wants to admit they are what they really are, because they make no sense and they're different for everyone. I love that in one of her first episodes, Seven says to Janeway, "I don't understand the rules and procedure for this type of social occasion." The audience laughs because there's no book on this. Of course there isn't! But in fact, most of my life has been taken up with trying to create just such a book. That's what a lot of my writing is, my analysis of how humans interact.
I love the scene where Seven is trying to be social with the other crew members by simply asking them a list of questions, letting them have a very brief response, and then moving on to the next question. If the point of asking questions is to get answers, then she is doing it exactly right. But the point of asking questions in social situations is something else, something far more difficult to explain. There is also a fine irony in the Doctor, who is a holographic computer program and no more human than Seven is, being the one to try to explain humanity to her, because he is apart from it, as well. Being removed actually does make us acute observers. We're the only ones who can explain the rules because they don't make sense to us, either.
Being autistic is a wonderful variation in humanness, not something that makes us different or in need of teaching to be human.
Seven learns things, but is she ever less herself? I would argue not. And in the same way, I have no need for a "cure" for autism. I have always lived in the world in this way and I think it's a good way. I think I have things to teach the rest of you about yourselves, and about me. I think all autists do.
---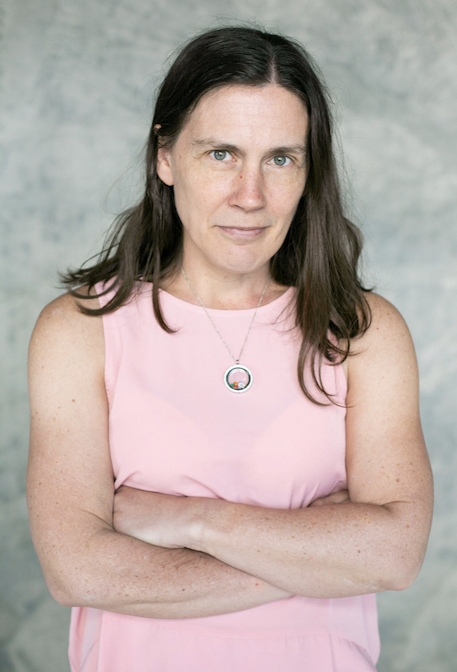 Mette Ivie Harrison (she/her) has published numerous YA fantasies, including the award-winning and acclaimed Mira, Mirror, and The Princess and the Hound. In 2014, Harrison began to publish mysteries for adults with Mormon amateur sleuth Linda Wallheim in The Bishop's Wife. She continues to publish the Linda Wallheim series while also publishing essays on Mormonism and the post-Mormon life on Huffington Post, Religious News Service and Medium. She currently works as fiction editor for The Exponent II. She was diagnosed with autism in January of 2017 and writes about autism.