For two years now, Sirens has published an ongoing series of essays that showcase the brilliance of our community—and give those considering attending a look at the sorts of topics, perspectives, and work that they are likely to encounter at Sirens. While we've postponed our in-person program to 2021, and we are gathering safely online this weekend, we wanted to take this opportunity to feature the exemplary work that the Sirens essayists have presented over the past two years. We hope that you find these works thoughtful, bold, and brilliant.

Witch, Please: An Apologia for and Indictment of Mean-Girls Stories in Young Adult Fantasy Literature
By Amy Tenbrink
If you prefer, we offer a video of Amy reading this essay: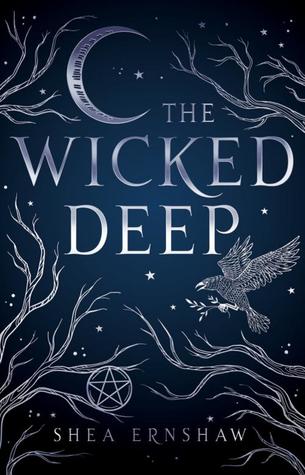 The Wicked Deep by Shea Ernshaw is premised on a legend—and because this is fantasy literature, the legend is true. In 1822, three white sisters—Marguerite, Aurora, and Hazel—moved to Sparrow, Oregon. The sisters were charming, witty, beautiful—and available. The men of Sparrow were entranced; their wives, less so. The three sisters were accused of witchcraft and drowned in the harbor—only to rise again, endlessly sexy, in order to drown three boys of Sparrow in that same harbor every year thereafter.
---
The mean-girl trope is so common that it hardly necessitates a description: A thin, beautiful, sexy, rich teenaged girl terrorizes her high school's students through meanness, manipulation, and back-stabbing—and despite this, or perhaps because of it, everyone clamors for her attention and approval. As Roger Ebert said in his 2004 review of Sleepover, "I take it as a rule of nature that all American high schools are ruled by a pack of snobs, led by a supremely confident young woman who is blond, superficial, catty, and ripe for public humiliation. This character is followed by two friends who worship her and are a little bit shorter."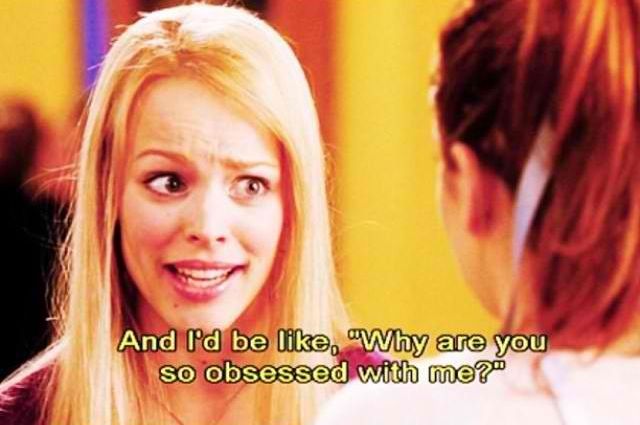 Once you begin deconstructing the mean-girls trope, however, you quickly realize that there's a girl-power version: The entire trope—the entire casting of powerful girls as superficial, catty, and mean—is nothing more than a heteropatriarchal construct designed to villainize teenaged girls who have discovered how to seize power from within the system.
But continue with that deconstruction and you'll find that a white women's feminism version exists as well: A mean girl is ultimately a white teenaged girl who is willing to not only conform to the restrictions imposed by the white heteropatriarchy, but to weaponize her conformance against those girls who are deliberately excluded—black and brown girls, fat girls, queer girls, disabled girls, poor girls—in order to gain a limited amount of power from the white heteropatriarchy itself.
So let's start at the very beginning: What is a mean girls story?
Aspiration: An ordinary teenaged girl aspires to be part of the popular clique of mean girls at her school. In fantasy literature, this clique is often the school's coven.

Opportunity: For some relatively random reason, our ordinary girl has a chance to join the mean-girls clique—but only if she transforms herself. She becomes a dangerous, dragon-lipstick-wearing, miniskirt-sporting hot girl. In fantasy literature, if she is successful in her transformation, she'll also acquire magic.

Achievement: Our ordinary girl becomes a popular girl: Everyone knows her name, everyone thinks she's hot, and she might be nominated for prom queen. She might be a witch or otherwise monstrous. Except for her queen-bee mean girl, she's invincible.

Villainization: Our ordinary girl becomes a mean girl. Spending time with mean girls both normalizes their behavior and demonstrates the power inherent in such behavior.

Girlfight: The queen bee stabs our ordinary girl in the back, generally over a boy.

Victory: Often, our ordinary girl rises to the top of the mean-girl food chain, dethroning—and replacing—the queen bee.

Loss: As part of this process, our ordinary girl loses all her old friends, but doesn't really care because her new status feels like friendship.

Redemption: Someone upholding the heteropatriarchy inevitably intervenes and convinces our ordinary girl that she's no longer "nice." Our ordinary girl is devastated and, in her devastation, redeems herself. She gives up her dragon lipstick, her miniskirts, her magic, her power, and goes back to being an ordinary girl. In other words, she again subjects herself to the rules and structures of the heteropatriarchy.
Upon first glance, mean-girls stories seem immensely problematic: A nice, ordinary girl transforms herself into a skinnier, blonder, sexier beast in order to access the most exclusive club at school: the circle of hot, rich girls, with dangerous tongues and gorgeous boyfriends, who terrify everyone and stalk the school hallways while people scurry out of the way. Our heroine becomes powerful by becoming, definitionally, mean.
From the moment our heroine completes her transformation, we—the reader, the viewer, the consumer—inherently know that she's no longer someone to root for.
We are the heteropatriarchy, judging our heroine for her failure to conform to heteropatriarchal standards: of niceness, of passiveness, of civility. To again like our heroine, we have to wait for her redemption—but that redemption invariably comes only after she's given up her new look and her dangerous tongue, renounced her mean-girl friends, and again a nice-and-not-at-all-dangerous girl, subordinated herself the heteropatriarchy. The threat of powerful girls has been removed, balance is again restored to the heteropatriarchal universe, and we are again allowed to like our nice-girl heroine.
---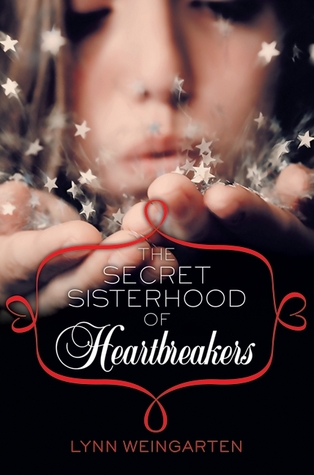 The best example of the mean-girls trope in fantasy literature is perhaps Lynn Weingarten's The Secret Sisterhood of Heartbreakers, where white heroine Lucy, just dumped by her boyfriend and crying in the school bathroom, receives the chance of a lifetime from white mean-girl witch, Olivia: break a boy's heart in ten days and become a witch. Lucy does, accidentally and almost apologetically, and achieves her heart's desire: magic coursing through her veins; a new, gorgeous look; formidable friends; and the power to do virtually anything she wants. All of this is true until the sequel, The Book of Love, when Lucy is sorry she ever lusted for power and gives it all up, wanting to be a "normal," powerless girl once more.
---
Apologia
Despite the obvious problems with a trope centered around meanness, mean-girls stories are fundamentally about female power: what it takes to get it, what it takes to keep it, and just how unseemly it is to want it or wield it. These stories are simultaneously a massive interrogation of and a massive failure to interrogate feminine power structures.
In Best Friends, Worst Enemies: Understanding the Social Lives of Children, Michael Thompson and Catherine O'Neill Grace posit that every child wants three things out of life: connection, recognition, and power. Fundamentally, teenaged girls also want what everyone wants: connection, recognition, and power—and enough of each to feel both in control and less insecure. But teenaged girls run into an unfortunate intersection between their brains' stage of development and relentless messaging from heteropatriarchal agents that what they are isn't good enough. The quest for control and security is seemingly impossible.
So if you're a teenaged girl, you're at a time in your life when you're emotional, but your brain hasn't yet learned not to be reckless. You're susceptible to other people's opinions of you, especially your peers'. You have no control over huge aspects of your life. You want to have exciting experiences. You want drama, you want relationships, you want kissing and maybe sex. Your brain is primed for you to made bad decisions, in the direction of excitement and new things, based on peer pressure.
And then you add in the messaging of the heteropatriarchy.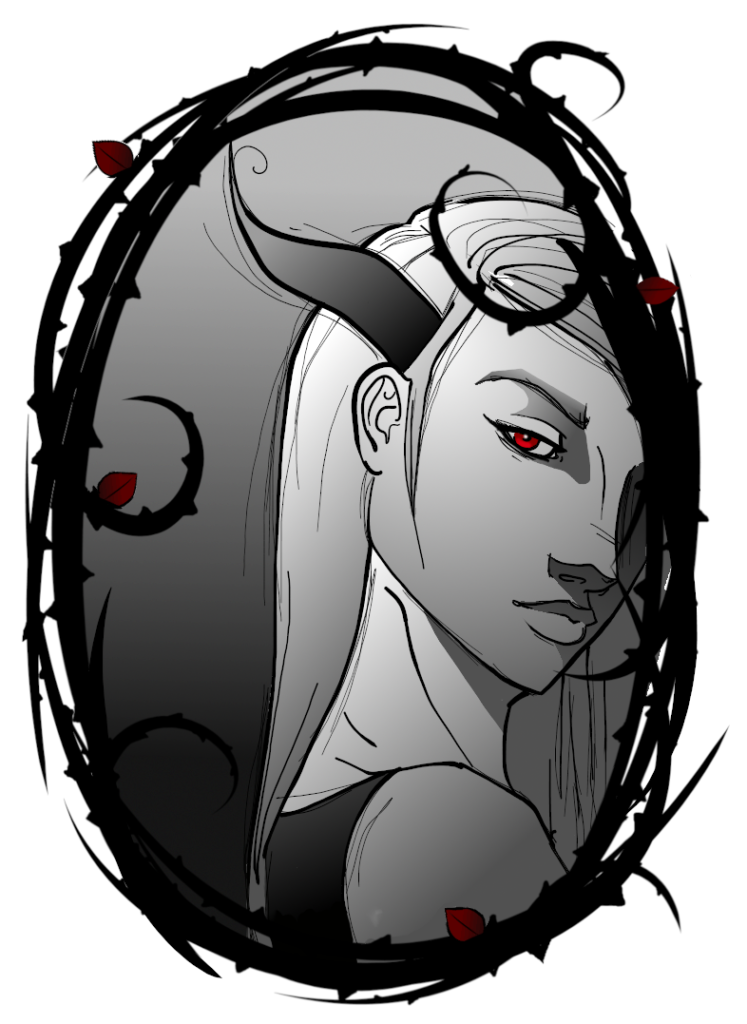 Our heteropatriarchal society values good girls: Girls who are nice, passive, silent, and polite. Girls who defer and submit. The true purpose of a girl under the heteropatriarchy is, first, to be a breeder for the heteropatriarchal family unit, and second, to support her husband's aspirations. This is, of course, antithetical to any dreams or aspirations or even thoughts that she might have—all of which are cast aside in response to the heteropatriarchy's demands that she adopt marriage to a cisgender man and having children as her own dreams and aspirations. As political scientist Angie Maxwell has said, "Modern sexism describes feelings of resentment and distrust towards feminists and working women. Rather than believing that a woman cannot do a particular job, folks who express Modern sexism resent a woman for wanting to do that job." To avoid upsetting that particular apple cart, teenaged girls must not want a goal, a job, or really anything that isn't focused on a boy.
Rather than diving into the rabbit hole of the heteropatriarchy's expectations of women, let's focus on the degree to which teenaged girls have internalized this messaging. We teach them to live up to an impossible, exclusive physical standard. We teach them to diet, to lighten and straighten their hair, to whiten their teeth, to wear a face-full of make-up, to ruin their bodies with high heels, to enlarge their breasts. We teach them that expensive clothes are a must-have and if those clothes are revealing, so much the better. We teach them to smile, to be "happy," to never rock the boat. We teach them to be dependent and helpless because boys don't like girls who don't need them. We teach them to be sexually available to boys, even when they aren't feeling it or aren't even interested in boys. We teach them to give in to sexting demands and sex demands and to not make a big deal about assault or stealthing or rape because to do so might ruin a boy's life.
We teach girls to be everything that the cisgender men running our heteropatriarchal culture want in a woman.
Because of these endless strictures, teenaged girls—like so many women under the heteropatriarchy—are obsessed with conformance. Who has the right hair, the right make-up, the right clothes? Who is the thinnest, the prettiest, the sexiest? All with an eye toward attracting the right boys because the ultimate question—the ultimate status symbol—is: Who is dating the right boy—and here "right" is also defined according to heteropatriarchal standards, this time in terms of performative hypermasculinity.
Which becomes, very quickly, a question of competition. Girls have internalized American cultural messages of rugged individualism and meritocratic advancement just as much as their male peers, but we teach girls that these traits aren't for them, that girls should be nurturing and kind, and that female competition is unseemly and unacceptable. We don't want women competing for jobs, for venture capital, for elected positions because then they'd be competing with men. Girls are left with conflicting messaging: Be all that you can be—within the limiting confines of what the heteropatriarchy permits.
Which means that, after the heteropatriarchy has torn them apart and rebuilt them, the only competition left to girls is who can best succeed at playing heteropatriarchy. So girls compete within the confines of the heteropatriarchy—and when they win, when they succeed and are the thinnest, the blondest, the richest, when they're banging the most masculine boy in school, there's power in that success. Even if you're playing a rigged game—and teenaged girls are—there's power in winning the game.
But again, mean-girls stories are necessarily premised on the heteropatriarchy. Mean girls derive their power, directly and solely, from romantic and sexual exchanges with cisgender boys: dating boys, fucking boys, controlling boys' attention, satisfying the male gaze, and denying other girls access to boys. While mean girls' power might initially seem satiating—being a girl with magic and enough power to be immune from most consequences—that power is ultimately derived from men and ultimately requires pleasing men: Mean girls have power only because of the nature of the heteropatriarchy and only because men allow them limited power within those confines. If men were uninterested in sharing those romantic and sexual exchanges with mean girls, mean girls would have nothing.
Rather than attempting to find power in rejecting the heteropatriarchy, mean girls ultimately find power in embracing it.
While this power might look minimal to us, in high school, where so much of your life is in someone else's control and when your brain feeds you daily doses of insecurity and desire for exciting experiences, this power is everything.
To achieve that success and that power, as part of that competition to see who can play heteropatriarchy best, teenaged girls not only build themselves up—for some value of "up"—they tear each other down. Which begs the next question of why girls, unlike boys, don't simply fight like boys? Why don't they just punch each other? Why the meanness, the manipulation, and the back-stabbing?
The inevitable answer is, of course, because those are the only tools society allows them—and frankly, girls weren't allowed those tools at all. They just took them.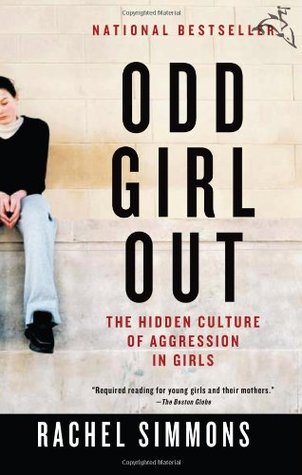 As Rachel Simmons notes in Odd Girl Out, "Our culture refuses girls access to open conflict, and it forces their aggression into nonphysical, indirect, and covert forms." Our society teaches girls that aggression and anger are for boys, not girls. We teach them to cry, not rage. And not only are girls prohibited from fighting, they are taught not to speak up or speak out—not only vis-à-vis boys, but vis-à-vis everyone. They are taught to be "nice" and "perfect," which are too often synonyms for "silent" and "passive."
But none of that makes the conflict disappear; it just makes girls find another path: Since they aren't permitted to address the conflict head-on, they come at it sideways with back-stabbing, lying, whisper campaigns, icing, "jokes," and slurs. As Anne Campbell has noted in Men, Women, and Aggression, men tend to use aggression to control their environment, while women believe aggression will ruin their relationships. Rather than ruin those relationships, girls simply use the relationships themselves as weapons.
But the mean-girl isn't all manipulation and back-stabbing.
So often, women have to take their power where they can find it. While it's easy to read a book about a girl who transforms herself into a witch by stealing the only power the heteropatriarchy allows her and to criticize her for doing so—perhaps because we fail to recognize the nature of her subversion, perhaps because her subversion makes us uncomfortable, or perhaps because we expect her to recognize and sacrifice her own support of the heteropatriarchy itself—it's also hard to fault a girl for taking one of the few sources of power available to her. Our society allows girls so little power, finding endless fault in how they look, how they dress, how they speak, the things they like, and even their market power; why not applaud them for taking some in the form of lipstick, miniskirts, and magic?
Because the heteropatriarchy would have us position the mean girls in these stories—with all their power—as a villain, an adversary, or even a joke:
Villainy: We position her as a villain, nominally, because she's mean. But that's just a convenient excuse. In fact, we find her to be a villain because she defies stereotypes.

Adversary: We position her as an adversary of the protagonist. They can't share a boyfriend. They can't share the top of the food-chain. It's one or the other, so to achieve her ultimate dream, our ordinary girl has to knock the mean girl down—which perpetuates that pervasive heteropatriarchal desire for girls to compete for boys' attention, ceding ultimate power to boys and men.

Joke: Even worse, the mean girl is often the object of ridicule or scorn, either canonically or by consumers. We love Mean Girls. We love to mock Regina George. Karen can't even spell the word "orange." But these girls are everything we deride as a culture. They're into clothes and makeup. They're shallow and vapid. They're boy-crazy. They upspeak and use vocal fry. They wear pink, yes, on Wednesdays. When we mock teenaged girls—and we do—we mock mean girls. But we don't mock them for their meanness; we mock them for their femaleness.
If you interrogate this trope from a slightly different perspective, however, the mean girl is not villain, adversary, or joke, but the devil who offers an ordinary girl a deal.
She'll give you what you crave—popularity, magic, power—but at what cost? Defiance of expectations. Is our ordinary girl willing to give up being nice, being obedient, being subordinate to the endless structures of the heteropatriarchy and claim her power?
---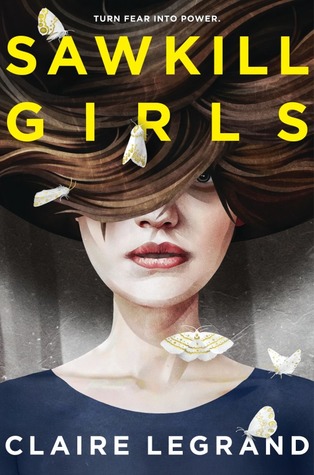 In Sawkill Girls by Claire LeGrand, two white sisters move to Sawkill Rock in the wake of their father's death. The younger sister, a worrier, befriends Zoey, a black, asexual girl determined to discover what happened to her missing best friend. The elder sister, a soon-to-be victim, befriends blond, white Val, the rich girl with the hot boyfriend who lives in a mansion. As the book progresses, you realize that Val is the latest accomplice in her matriarchal line's violent service to the male monster of the island—Val is, in fact, the heteropatriarchy's appetite incarnate.
---
Indictment
When you examine comparative power, and girl-on-girl policing of that comparative power, mean-girl-ism goes from something almost empowering to something much uglier. In On Call: Political Essays, June Jordan says, "Patriarchy too often throws women crumbs in return for a limited form of power. Women who accept those crumbs are expected in return to uphold patriarchy, internalize its dictates, police other women and never forget that power bestowed is power that can be retracted."
When researchers, among them Rachel Simmons (Odd Girl Out) and Rosalind Wiseman (Queen Bees and Wannabes), asked girls which characteristics were desirable in girls, the answers were predictable: pretty, thin, tall, big boobs, blond hair, blue eyes, trendy, expensive clothes, smiling, happy, fake, stupid, helpless, dependent, and sexually experienced, among others. Conversely, when asked which characteristics were undesirable, girls answered similarly predictably: ugly, athletic, fat, dark features, masculine, queer, disabilities, wrong clothes, poor, serious, brainy, opinionated, pushy, independent, egocentric, passionate, inexperienced, and promiscuous.
Teenaged girls have weaponized conformance.
When teenaged girls weaponize conformance, that is what it looks like: racist, sizeist, homophobic, ableist, classist. Hotness, popularity, and success—winning at playing heteropatriarchy, if you will—requires internalizing the rules of the heteropatriarchy and then policing those rules with respect to others. As with so many things, those rules are rigged so that many girls—black and brown girls, fat girls, queer girls, disabled girls, poor girls—cannot even play. While on the one hand, we might applaud the mean-girls trope for portraying girls seizing power from the heteropatriarchy itself, on the other hand, that seeming girl-power is nothing more than skinny, rich, white, cisgender, heterosexual, able-bodied girls weaponizing conformance to white heteropatriarchal standards in exchange for an iota of power, all in service to the perpetuation of the white heteropatriarchy itself.
As you might imagine, mean-girl-ism is a largely white middle-class construct—because the white middle class is where the confines of the heteropatriarchy are most rigid. Unsurprisingly, almost all books on mean girls are virtually silent on the construct of race or class, assuming rather that the white, middle class is an appropriate microcosm from which to extrapolate universal truths. But in Odd Girl Out, Rachel Simmons delves into this in some detail, noting, inter alia, that "For some girls, silence and indirection are neither attractive nor an option. They are instead signs of weakness. I found this to be true especially among the girls I met whose lives were marked by oppression. For them, assertiveness and anger were tools of spiritual strength."
Simmons's research shows that communities of color—and here, the research generally fails to differentiate between different races and ethnicities—raise their girls differently, as do lower-class families. They raise them to be authentic in a way that white, middle-class communities don't. They raise them to recognize all of their feelings, not just those prized by the white heteropatriarchy. They raise them to stand up for themselves and even sometimes to physically fight.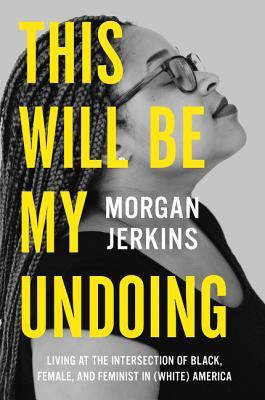 For a number of reasons—racism, classism, the fact that these girls are less susceptible to the messaging of the heteropatriarchy, the fact that these girls cannot even achieve the prized traits of the heteropatriarchy—these girls are also frequent targets of mean girls. Morgan Jerkins in This Will Be My Undoing tells a heart-rending story of being a black girl who just wanted to make the cheerleading squad. After practicing and practicing, perfecting her voice and nailing her jumps, she was devastated to learn that she didn't make the squad—and to learn that she was never going to make the squad because she couldn't achieve those white heteropatriarchal standards for women: thin, blond, hot, white.
To maintain their power in the heteropatriarchy, mean girls must police conformance. They must bully girls who cannot or will not conform. Without conformance, the building blocks of the heteropatriarchy start to crumble—and again, the immediate and direct source of these girls' power is, in fact, the heteropatriarchy itself. Angie Maxwell and Todd Shields note in The Long Southern Strategy, "[Y]ou do need to protect men if you're completely dependent on them financially and economically." Maxwell and Shields said that in the context of dismantling the Southern Strategy, but it's applicable here as well.
Moreover, the proximity and tokenism forms of power that are evident in hundreds of years of white-women's history and power structures are evident here as well. By crafting conformance standards that black and brown girls cannot meet and then granting white girls power—through proximity to white men and the tokenism inherent in those standards—in exchange for ruthlessly policing those standards, the white heteropatriarchy perpetuates its own power, with only a minor, limiting sharing of that power with only white women.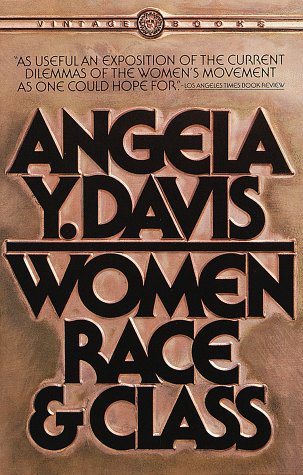 This looks—unsurprisingly—similar to the history of white-women's feminism in the United States. As Angela Davis explores in Women, Race, and Class, with the advent of industrialization, when the home was no longer the manufacturing hub of the community, when "woman" became closely aligned with "wife" and "mother," when white women lost much of their power, economic and otherwise, to factory foremen (who then oppressed the white women's working class), white women began to organize. But in many cases, that organization—sometimes negligently, but often intentionally—excluded women of color. From the First Wave's compromises with white supremacists to the lynchings of the late 1800s and early 1900s, which were justified as protecting the white woman from the black man, to the Second Wave's assertions that feminism must be about gender to the exclusion of other oppressions, white women's movements in the United States have a long and awful history of specifically gaining power by oppressing others.
Mean girls—with their white skin, their blond hair, their blue eyes, with their willingness to uphold the white heteropatriarchy in exchange for the tiniest bit of power—are perpetuating a long history of white-women's feminism in the United States.
So while you might assume that mean girls are awful because they are mean, the truth is that mean girls are awful because they are in the master's house, using the master's tools.
Like Elizabeth Cady Stanton and Susan B. Anthony, like the NAWSA's silence on lynchings despite the groundbreaking work of Ida B. Wells, like the women who listened to Teddy Roosevelt's State of the Union in 1906 and heeded his warnings about race suicide, like the Southern white women who demanded that the Republication Party drop the ERA from its platform in the late 1970s, and like the white women today who continue to support and reinforce exclusionary beauty standards.
Like their white foremothers, mean girls cause cascading damage. Like their white foremothers, mean girls' power is premised on both proximity and tokenism. Like their white foremothers, mean girls have ascended to a rather limited form of power by policing girls of color, working class girls, fat girls, queer girls, disabled girls, and others. Like their white foremothers, the longstanding exchanges between white-women's feminism and the white heteropatriarchy are all too apparent in the transactions in which mean girls engage in order to establish their power.
---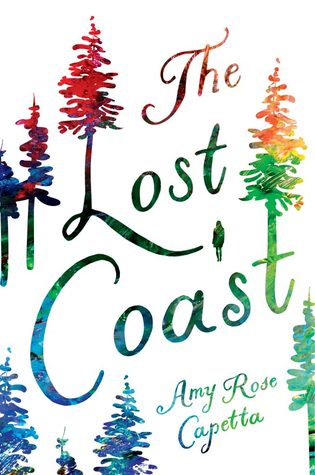 In Amy Rose Capetta's The Lost Coast, white, queer Danny arrives in Tempest, a tiny town in northern California among the towering redwoods. Danny almost immediately encounters the Grays: queer witches, outcasts at school who seem to think nothing of that status. The Grays need Danny. They summoned her to California to help find their missing friend, whose body is still going about its quotidian routine, but without any spark of the girl herself. This story of witchy, queer girls, who are perfectly comfortable being witchy, queer girls, who welcome another witchy, queer girl easily enough, is remarkable in what's not there: any form of mean-girl-ism. Except for Black, bisexual Hawthorn, these girls have little interest in romantic or sexual exchanges with boys, and in its absence, they have little interest in competing for boys, conforming to heteropatriarchal standards, or even the heteropatriarchy itself.
---
In the end, if we want to dismantle teenaged girls' meanness and the accompanying back-stabbing, lying, and manipulation, we need to dismantle so much more: the white heteropatriarchy. We need to remove the societal strictures that grant girls such limited forms of expression and power. We need to permit them hopes and dreams that don't revolve around cisgender boys. We need to encourage them to compete in many arenas and to resolve their conflicts openly and honestly, without fear that their relationships are not perfect. We need to permit them full humanity.
---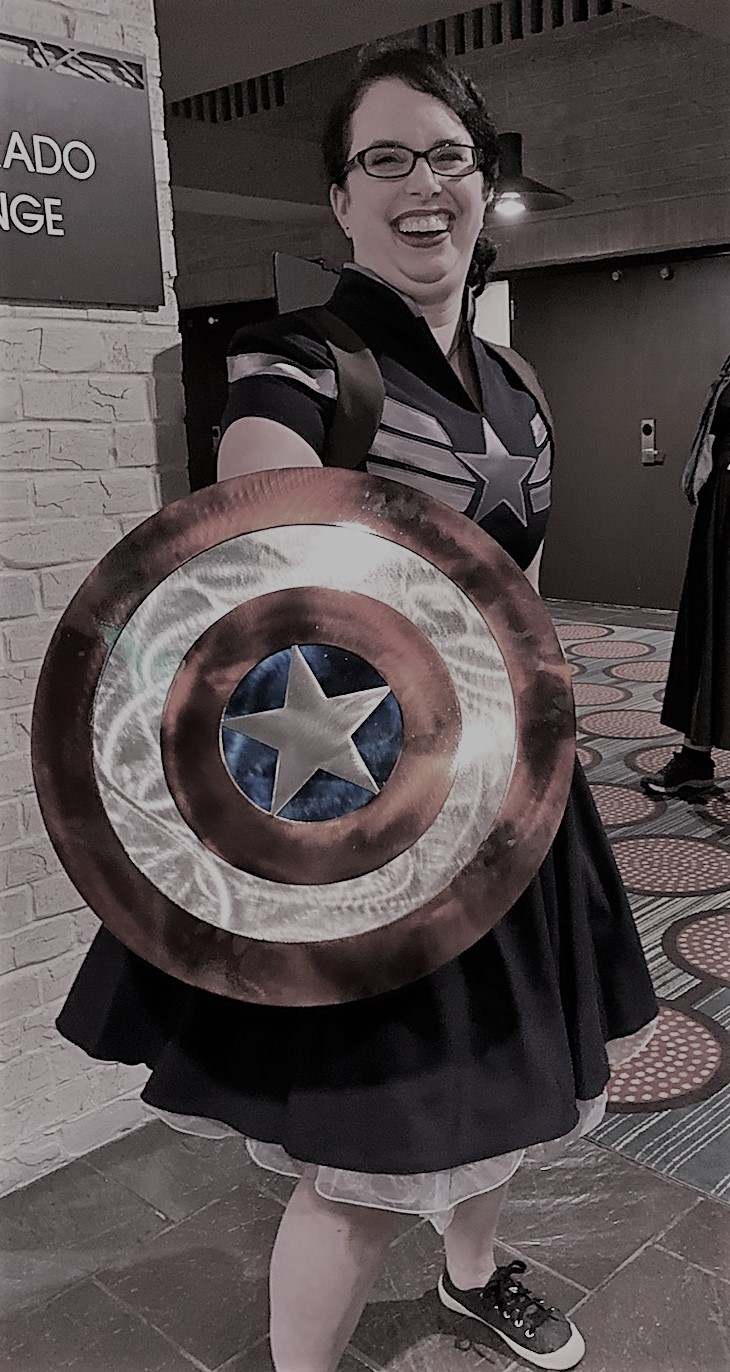 By day, Amy Tenbrink dons her supergirl suit and handles strategic and intellectual property transactions as an executive vice president of a major media company. By night, she dons her supergirl cape, plans literary conferences, bakes increasingly complicated pastries, and reads 150 books a year. She is a co-founder and current co-chair of Sirens, an annual conference dedicated to examining gender and fantasy literature. She likes nothing quite so much as monster girls, flagrant ambition, and a well-planned revolution.