We're pleased to bring you the third in our series of candid, in-depth interviews with this year's Sirens Guests of Honor, covering everything from inspirations, influences, and research, to the role of women in fantasy literature, and discussing our 2020 theme of villains! We hope these conversations will be a prelude to the ones our attendees will be having in Denver this October. Today, Sirens co-chair Amy Tenbrink speaks with author Rin Chupeco.
AMY TENBRINK: In your Bone Witch series, you spend 1,500 pages brilliantly deconstructing how society creates a villain of a powerful woman. I would say more, but you already did in Wicked As You Wish, when one of your characters says, "To be a hero, you need a bad guy. And when there are no bad guys available, you wind up forcing that role on something or someone people already irrationally fear. If you need a villain, sometimes all you need is a good long look in the mirror…" Most fantasy literature has villains, much of fantasy literature has female villains, but yours are, frankly, special. What do you hope that your work says about gender and villainy?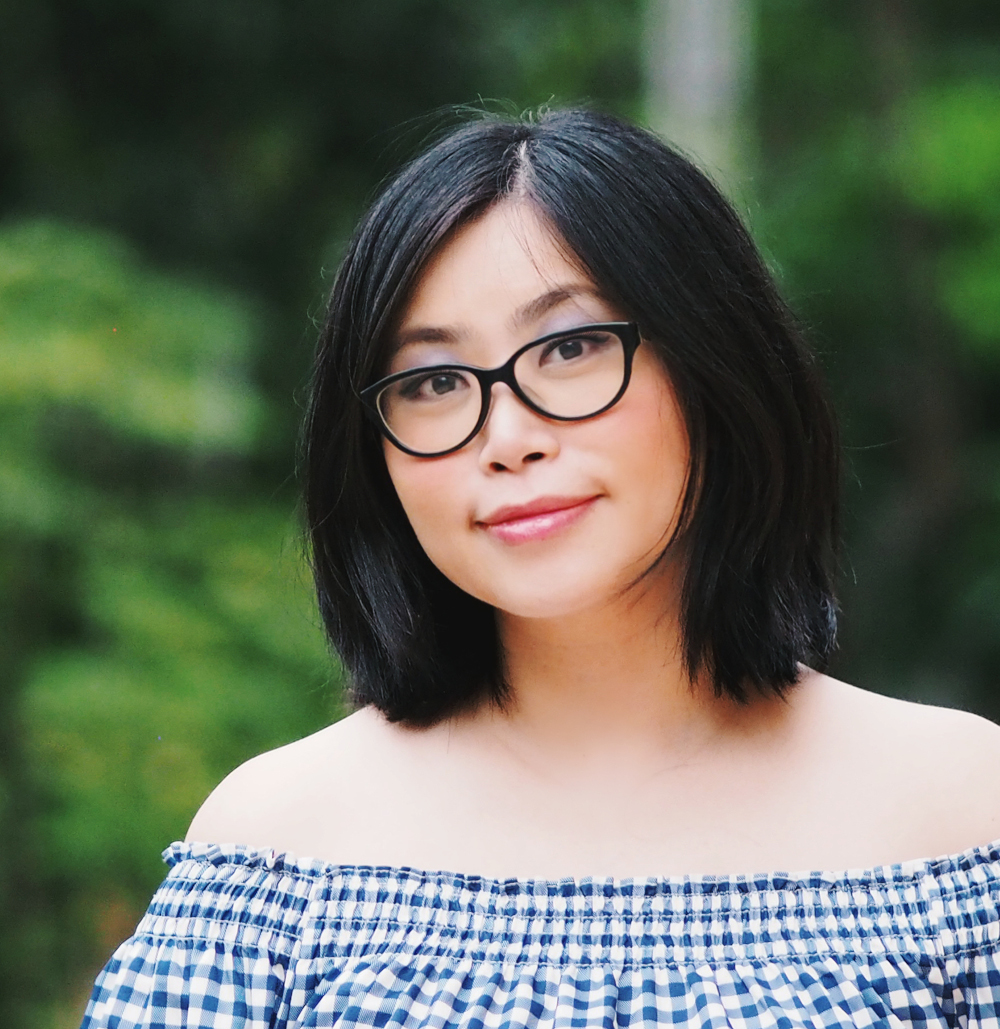 RIN CHUPECO: Thank you! When it's a woman or a nonbinary person who are the villains in my stories, I try my best to give them reasons to be villains—reasons that people understand and sympathize with, even if they might disagree with how they accomplish their objectives. I'm not interested in female or enby lackeys who are simply following orders; I love to present my villains as people who make their decision to defy society not because someone has convinced them to follow some 'evil' agenda, but because they themselves had been wronged and are trying to regain their own agency, even if it's through more despicable means than most would want. It's easy to write character caricatures. It's damn hard to humanize villains. It's easy to disapprove of some of their actions that you might find repulsive. It's hard to admit that you might do the exact same thing in their place, given the same desperation. That admission from the reader is my goal.
The next step is breaking down why they become villains in the first place. What aspect of society failed them? With Okiku in The Girl from the Well, it was a system that favored men and considered women property. For Tea in The Bone Witch—and I very deliberately wrote Kion as a matriarchal society, to show that just having a kingdom run by women isn't enough, if it's also being managed poorly—the series was my version of Ursula Le Guin's short story, "The Ones Who Walk Away from Omelas," where society flourishes but only if one child be kept in perpetual suffering. In my series, it's Tea who's that child, except she's mutinying because she is officially done with everyone else's crap.
With The Never Tilting World, the villains are actually Odessa's and Haidee's mothers who, despite all the foolish decisions they make, do so out of genuine love for their daughters and fear for their safety. The Snow Queen in Wicked as You Wish probably has the most selfish of reasons to be a villain—loneliness—but I also think it's one that people can relate to the most.
AMY: You've joked that The Girl from the Well, your first published book, is autobiographical. Surely that's not just because Japanese office workers used to mistake you for Sadako Yamamura. ("When the [elevator] door would open…you should hear them, ang tataas ng mga boses nila when they scream."). What about this book, of all your work, feels autobiographical to you?
RIN: The Japanese businessmen weren't the only ones to mistake me for a ghost; they were just the loudest about it! I've been teased about looking like a revenant all my life; they called me Lydia Deetz (from Beetlejuice) in high school, and I have decidedly startled more than a few people at night.
And I think most authors are partial to the first book they've ever published. It was, for me. I'm a Chinese-Filipino living in the Philippines, and had very little knowledge back then of how the US publishing industry works. It was an intimidating process, being told you're at a disadvantage in this business right from the start. There was always that worry at the back of my head that if my debut book didn't sell as many copies as was needed everyone would consider me a failure and turn down any other future projects I might have. I thought it was my first and possibly final chance.
So I wound up putting a huge chunk of myself into Okiku, and also into Tark. Tark, I think, is a lot like me in real life, and channels a lot of my own fears and hopes. But Okiku was where I put all my rage, and hers felt more potent in those pages, with more far-reaching results, than my anger could ever have in my own life. So it was cathartic. And I look at their relationship as my own struggle with constantly trying to find the balance between her anger and his optimism. My other books are also about angry women screaming defiantly into the void, but there is something I find especially freeing about Okiku's fury in particular.
AMY: So much of your work is built around creating extraordinary trust among your characters: Okiku and Tark (The Girl from the Well), Tea and Fox (The Bone Witch), Tea and Kalen (The Bone Witch), Arjun and Haidee (The Never Tilting World), Tala and the Bandersnatchers (Wicked As You Wish). Conversely, some of the most heartrending moments in your work are born of a lack of trust: Lan and Odessa (The Never Tilting World), Tala and Kay (Wicked As You Wish). Your plots—and in many cases, saving the world—turn on your characters' ability to, or failure to, trust. What about trust, and trustworthiness, is important to you?

RIN: It's important for me to show that even the best ones don't always get it right, and the ups and downs of those relationships is what makes them all the more compelling. The Chosen One in my books are almost always Chosen Ones—I like the idea of a collective of people who can bolster each other's strengths and counter their flaws. I think it's a bigger payoff for readers to see characters going through all the different stages in their relationship, to show how they become better for each other. Kalen and Tea's relationship in The Bone Witch usually gets the most compliments for that, but to understand how they got there I knew that space had to be given to show their initial distrust, including the mistakes they'd committed that made things worse. I think there's more emotional investment, seeing how they overcome those obstacles and make it the basis for forgiveness and trust. Especially since we know how it feels to trust someone, or break their trust in turn, or have your own broken.
AMY: Reading Wicked As You Wish, I could have sworn it was a reaction to the world's, and especially America's, politics today—but no, you've said that Tala is the first main character you ever wrote, it just took Wicked As You Wish seven years to get its own book deal. Though all your books have spectacular representation of both people of color and queer characters, and frequently non-Western fantasy world settings, all of which are regrettably politicized in far too many ways, Wicked As You Wish is, in many ways because of its modern-day American setting, flagrantly political. White characters refer to half-Filipina Tala as "Mexican"; the jocks attack Alex after finding a picture of him with another boy. ICE features prominently in the first act. Much is made of power and control, including by corporations who patent and manufacture spelltech for consumers. Everything in this book is timely, especially for one that you started the better part of a decade ago. How does it feel to have this book out in the world now?

RIN: Quite frankly, even without taking into account that I had to deal with some resistance over making my protagonist a Filipina instead of a white person, I never actually thought that this book would see the light of day. There's a lot of criticism there about America as a system, and if there's a lot of things I've learned since then, it's that a very vocal subset of people in the US would rather throw themselves off a cliff than admit that their democracy has flaws. And that they would resent the fact that I, who am not even a US citizen, should ever be in a position to criticize.
I think few people realize it's just as much about Filipino politics as it is American, though. There's a lot of anger in the Philippines still about foreign governments meddling in Filipino affairs, and it explains in part the Philippines' stagnation after being under different colonizers, which also inspired Avalon's own stagnation at the start of the book. A lot of the casual racism I wrote was something I've gone through myself, both in the Philippines and outside of it. My darker-skinned in-laws have been called Mexicans. I remember people initially avoiding me in college in Manila because they assumed I was Korean and couldn't speak English. The first time I'd set foot in Las Vegas, a casino staff member very loudly told his fellow worker to "keep the chink away from the machines if they can't show ID," assuming I wouldn't understand them, either. And I remembered thinking, well, I suppose people aren't so different after all, regardless of where they live. And in my life I've also gone from being comfortably off to poor to middle class, so the anti-capitalist stance I've taken on is also based on my own experiences.
Immigration has also been a problem in the Philippines since the '90s, so I thought to emphasize that in the book. We were very much aware of what ICE agents do, long before they hit prominence back in 2016. We've got a lot of flaws as a nation, and most Filipinos rather resignedly know this, but the one thing we've always taken pride in was that we would never turn away refugees, given our history of having been refugees ourselves. We took in Jewish people during World War II, the Chinese chased out because of the Cultural Revolution (like my grandfather), Vietnamese fleeing the US-Vietnam War, and now Muslim people like the Rohingyas. I think Americans who read the book would see a lot of relevant US issues there, but Filipinos would also associate them as Filipino problems. More proof that we're not that different after all!
AMY: You've mentioned that you don't want to be a hero, that you've never imagined yourself as The Chosen One. What about that role doesn't work for you?

RIN: I write my villains the way I do because I can very easily imagine myself in their shoes. People I'm close to often joke that I'm a lot like Gregory House from House or Alan Shore from Boston Legal. But if I'm to be honest with myself I'd say I would be Will Graham and Hannibal Lecter's lovechild. I'm a chaotic good-to-neutral paladin, and I don't care if that gives me penalties. Give me a superpower and I will absolutely be paying back my enemies a billionfold and adding the lamentations of their women into a Spotify playlist. I would get so many jerks in trouble. If someone gave me the ability to punch people through a computer screen I would take out at least a third of Twitter. Many will applaud, because of course I will only be going after the absolute wombats, but sooner or later someone important's gonna question whether or not I'm wielding far too much power for one enby to handle, and before you can even blink they've passed the Superhero Registration Act so now I gotta go fight all the militaries.
Don't put me in charge of anything. I know my own weaknesses. Let me be a lazybutt.
AMY: Sirens is about discussing and deconstructing both gender and fantasy literature. Would you please tell us about a woman or nonbinary person—a family member, a friend, a reader, an author, an editor, a character, anyone—who has changed your life?
RIN: Embarrassingly enough, I had a huge crush on Arwen from Lord of the Rings just because I thought Liv Tyler was hot, and it was the first time teenage me started questioning their sexuality. I'm not even a huge fan of the Lord of the Rings books, but the internet was just a gleam in Al Gore's eye back then, and I wasn't sure if there were any series beyond the big titles like it. (It wasn't until the early 2000s when that other fantasy books aside from LOTR became more prominent in bookstores here.) Ironically enough, it was the movies that made me start thinking about how powerful (and hot) Arwen was, using waterfalls to wash away the nazgûl (which is also a hot move)—and so why was she (being powerful, but also hot) not a part of the Fellowship? And the more I did the research, the more annoyed I got. She doesn't even have a sword in the books? Her scenes at Helm's Deep where she fights with the guys were cut from the movie? You'll give some sentient slow-moving trees a chance at glory, but not the hot elf woman?
And then it snowballed from there. Why does Eowyn feel more like a clever plot twist than actually being portrayed as being worthy as a woman to kill the Witch-king of Angmar? Galadriel could kick everyone's ass and proved she could resist the temptation of the One Ring, but she's not on the team and Boromir is?? "Because she's too powerful" feels less like a concrete explanation and more like an author who was just really committed to making the Fellowship a sausagefest. And that's when I actually started deliberately searching for fantasy titles that didn't leave that bitter, unrequited taste in my mouth, and found Tamora Pierce for the first time, which then opened portals into other worlds created by Robin Hobb and Margaret Weiss and Ursula Le Guin and Diana Wynne Jones.
So in a very weird, roundabout way, I stumbled into the fantasy genre because I was spiteful about what Arwen could have been in the books and in the movies. And because I was also hot for her. Fate moves in mysterious ways.
---
Rin Chupeco wrote obscure manuals for complicated computer programs, talked people out of their money at event shows, and did many other terrible things. They now write about ghosts and fantastic worlds but are still sometimes mistaken for a revenant. They are the author of The Girl from the Well and its sequel, The Suffering; The Bone Witch trilogy; The Never Tilting World duology; and the A Hundred Names for Magic series, starting with the first book, Wicked As You Wish. They were born and raised in the Philippines and, or so the legend goes, still haunt that place to this very day.
For more information about Rin, please visit their website or their Twitter.