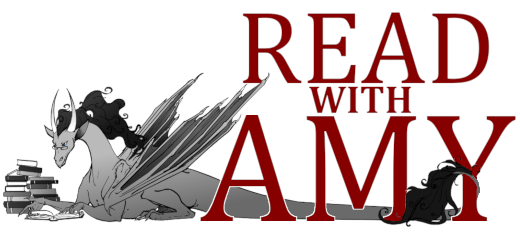 What if?, S. L. Huang seems to ask in her latest work. What if the stories were wrong? What if once upon a time were wrong? What if it were really twice upon a time? Or thrice upon a time?
Or as many fucking times upon a time as you need to get it right?
We talk a lot about heroes. In our books, on the speculative shelves, we know those heroes as illustrious warriors: hypermasculine, cisgender men saving the countryside from marauding monsters through practiced, performative violence, discarding slain tyrants and murdered dragons in their wake. We know, now, that others can be heroes, too—though even here, we generally reserve the word "hero" for only those white, cisgender women who also slay tyrants and murder dragons.
We talk a lot, too, about monstrousness. Not so much about monstrousness of cisgender men, but the perceived and impossibly expansive monstrousness of those of marginalized genders: sirens and furies, yōkai and harionago, la llorona and banshees. About monstrousness as the living embodiment of transgression, a deliberate re-casting of our rage and grief and power and pleasure as monstrous.
And of course we talk a lot about redemption. Not for heroes, who need no redemption from the violence that society demands they perform. But redemption for cisgender male villains, whom we all know need just one more chance—always just one more chance—to find the right path. Sometimes, we even talk about redemption for those of marginalized genders, from our presumed monstrousness, where redemption is less about choice and more about subjugation: through renunciation of power, through marriage, through death.
But what we don't talk about a lot is forgiveness. Or the notion that, as much as we may want the forgiveness of others, sometimes what we need is to forgive ourselves. To salve the damage and the pain and the trauma that we have wrought, and to recognize that for all the damage we have done to others, we have inflicted even more upon ourselves.
In Burning Roses, S. L. Huang wants to talk about heroism and monstrousness and redemption. But she also wants, very much, to talk about mistakes and pain and, yes, the seemingly impossible task of forgiving yourself.
In this fairytale remix, Huang gifts readers with two middle-aged lesbian heroes, living together somewhat grumpily, levering their creaky bones off the porch to go fight monsters, pining for their respective lost wives, drowning in the pain and trauma of their respective mistakes. Rosa, a relative stranger in this land, is a Latina Red Riding Hood, raised in an abusive household, a crack shot with a rifle, but who, in seeking vigilante justice, was so oblivious to the injustice of her actions—finally fleeing both consequences and her wife and daughter.
Hou Yi the Archer, reimagined as a Chinese trans woman, was a legit hero in her prime, adored by the people, fêted by the gods. She loved her wife, and took a child as her own son, but her choices cost her both, and now, even well past her prime, she continues to readily, perhaps eagerly, throw herself in the path of monsters. She found Rosa by the side of the road some time ago, brought her home with her, and now both seek literal monsters to battle, knowing any one could be their last, in order to better ignore their respective figurative monsters.
As Burning Roses opens, sunbirds—fire-breathers—are ravaging the countryside and Hou Yi and Rosa gather themselves for battle once more. But these sunbirds are controlled by a man from Hou Yi's past, and Hou Yi and, despite both their protests, Rosa, set off across the countryside after him. As they travel, we learn their respective mistakes, their pain, their trauma, and their hopelessness—why each continues to throw herself in front of monsters, desperation disguised as heroism. And why heroics, in the end, are the path to neither redemption nor happiness.
Huang's fierce, blazing deconstruction of the respective pain of Hou Yi and Rosa—and how that pain distorted their memories and perceptions, and how those distortions frustrated any attempt that either might make to forgive herself for her mistakes—also functions as a similar deconstruction for all of us. Pain is sometimes an easy distraction, all too familiar, a deserved punishment that diverts us from the real work of perceiving things as they were or are, and finding a way to forgive ourselves our mistakes. And Huang's deconstruction does, for all that, come with happy endings for both Hou Yi and Rosa—and maybe for us, too.
Burning Roses is a novella, a mere 153 pages. You can read it in an hour—but it will sit with you for days because Huang has a lot to say about heroics and monstrousness and redemption, about pain and mistakes and forgiveness. She'll offer you a chance at something kinder, gentler, more thoughtful. She'll change how you see the world and your place in it.
Before each conference, Sirens chair Amy Tenbrink posts monthly reviews of new-to-her fantasy and other interesting books by women, nonbinary, and trans authors. You can find all of her reviews at the Sirens Goodreads Group. We invite you to read along and discuss!
---
By day, Amy Tenbrink dons her supergirl suit and handles strategic and intellectual property transactions as an executive vice president of a major media company. By night, she dons her supergirl cape, plans literary conferences, bakes increasingly complicated pastries, and reads 150 books a year. She is a co-founder and current co-chair of Sirens, an annual conference dedicated to examining gender and fantasy literature. She likes nothing quite so much as monster girls, flagrant ambition, and a well-planned revolution.