In this issue:
PROGRAMMING
Thank you to everyone who proposed programming last month! The vetting board has been busy reviewing those proposals and determining which to select for presentation at Sirens in 2016. Decisions will be emailed to presenters by June 13, and presenters must be registered by July 9. Decisions on scholarships will be emailed at about the same time proposal decisions are sent. We can't wait to share this year's programming with you.
SCHOLARSHIPS! AND A DEADLINE!
Thanks to the generosity of the Sirens community, we were able to fund eight scholarships for 2016. Three have been provided to Con or Bust, which helps people of color attend events, to be allocated in accordance with their policies. Another three will be provided for exemplary programming proposals, as determined by our scholarship committee. The final two scholarships are designated as financial hardships scholarships, open to anyone. A short application, at https://www.sirensconference.org/attend/scholarships.php, is required, and due by June 15. Recipients will be chosen randomly.
BOOKS AND BREAKFAST
For 2016, we're kicking off our Books and Breakfast program early! Each year, Sirens selects a variety of popular, controversial, and just plain brilliant books on our theme—and invites attendees to bring their breakfast during the conference and have an informal conversation about those books. We'll hope you'll read a book or two and join us!
Friday, October 21
About a Girl by Sarah McCarry
Pantomime by Laura Lam
Joplin's Ghost by Tananarive Due
Sorcerer to the Crown by Zen Cho
Saturday, October 22
Like Water for Chocolate by Laura Esquivel
Project Unicorn, Vol. 1 by Sarah Diemer and Jennifer Diemer
Song of Blood and Stone by L. Penelope
There Once Lived a Girl Who Seduced Her Sister's Husband, and He Hanged Himself: Love Stories by Ludmilla Petrushevskaya
This year, for extra motivation, we're giving copies of each Books and Breakfast book, two each month starting this month. Check out how you can win About a Girl and Song of Blood and Stone in our post here.
COMING SOON
Keep an eye on social media and your inbox! We've got a number of announcements coming your way as soon as final details are in place, and we know you'll want to know who's on the Sirens Studio faculty, which proposals are on the programming schedule, and most importantly, what's for lunch. Some of these emails may request a response at your earliest convenience.
BEHIND THE SCENES
In mid-May, Sirens had to move our website to a new hosting provider. Our tech team did a great job, and we hope that the change means fewer connectivity issues. If you emailed us, or were expecting an email, in May and didn't receive a notice or response, please check your bulk email (you might be finding messages from us in bulk, especially if you use Gmail, and we're finding messages from you in our bulk folders too), and please don't hesitate to contact us again if you think your message might have gone astray.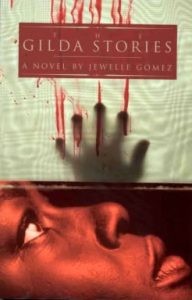 What is Sirens co-founder Amy Tenbrink reading this month? Check out her review of Jewelle Gomez's The Gilda Stories on the blog and on Goodreads, which was written in 1991 and "features a protagonist that is black, a lesbian, and a vampire. It depicts slavery. It addresses racism and homophobia. It is unrepentantly feminist."
This month Faye Bi reads Laura Ruby's Bone Gap in an effort to complete the 2016 Reading Challenge, which she found full of "stunning ruminations on the burden of beauty, consent and redemption." Will you Read Along with her? Check out her review on the blog and Goodreads.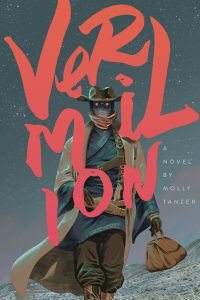 Our Sirens Review Squad is back! Sharon K. Goetz puts in her two cents on Molly Tanzer's Vermilion, which she praised for its premise and setting—"Steampunk-era San Francisco ("weird Western") with an embrace of the city's Chinese traditions." Read the review here.
---
Questions? Concerns? Please email general queries to (help at sirensconference.org) and questions about programming to (programming at sirensconference.org).