In this issue:
SIRENS STUDIO FACULTY ANNOUNCED
We have been thrilled this month to announce the faculty and the topics for the Sirens Studio! Each faculty member will teach a two-hour intensive on reading, writing, or career development. The Sirens Studio will take place on October 24–25, the Tuesday and Wednesday before Sirens begins, and will require an additional ticket. For full descriptions of the intensives and short bios of the faculty, please visit our Studio page.
Reading

Kate Elliott, Rewriting Rogue One: Narratives That Explore Complex Relationships Between Women
Suzanne Rogers Gruber, Everything and the Kitchen Sink: Tracing Lineages of Fantasy Literature
Justina Ireland, Reading Past the White Veil: Identifying Issues of Race in Fantasy and Science Fiction
Victoria Schwab, Writer as Reader


Writing

Kiini Ibura Salaam, Writing What Scares You
B R Sanders, Making Magic


Career Development

Mette Ivie Harrison, Taking Time and Finding Purpose in Your Busy Life—What's Holding You Back?
Joy Kim, Know Your Next Step: Navigating Career Pathways and the Leadership Pipeline
SIRENS PROGRAMMING
And speaking of programming, you probably already know that it's time to start thinking about conference programming proposals. Programming at Sirens is crafted, proposed, and presented by attendees, and we hope you'll lend your knowledge and perspective. Also, all voices are welcome to propose programming: you needn't be a published author or an accomplished academic; all attendees—readers, scholars, writers, illustrators, publishing professionals, educators, librarians, farriers, knitters, secret-keepers, and heroines—have something valuable to say.
It isn't too early to start planning a proposal—proposals are due May 8, 2017. Even if you've presented before, we encourage you to explore the programming pages on the Sirens site so you'll be familiar with what we ask you to present to the vetting board.
NARRATE CONFERENCES BOOT CAMP
Way back in January 2006—both a lifetime ago and somehow only the blink of an eye—many of the people that you know from Sirens founded Narrate Conferences. As some of you already know, Narrate, the presenting entity behind Sirens, is a 501(c)(3) charitable organization dedicated to creating interdisciplinary educational events that bring together people with many different perspectives to discuss and debate a given topic. Beginning in 2009, the event has been Sirens and the topic has been the remarkable women of fantasy literature. But before that, Narrate spent several years presenting giant Harry Potter conferences, complete with Quidditch tournaments, midnight movies, and 150 hours of academic programming.
Over the years, we've gone from very ad hoc methods of developing new team members—all hands on deck for Quidditch tournaments!—to something more considered, if you will: boot camp. Which we're betting sounds amazing and…just a bit intimidating.
A few years ago, Narrate created boot camp, a combination online conference-planning course and development opportunity for people who were interested in spending more time volunteering for our events. Our goal is to give participants the foundational information you need to jump into a more active role with our team—and to help you decide what kind of role you think that might be. As you might expect, some people have used boot camp to learn that conference planning isn't really their thing—while others fell in love, joined our team, and have been making Sirens awesome ever since. For more information, please check out the post here.
AMY'S BOOK CLUB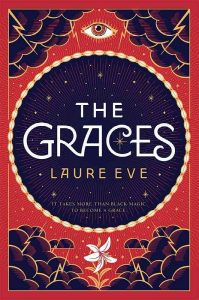 This month, Sirens co-founder Amy Tenbrink read Laure Eve's The Graces for her book club: a "deliberately slippery" book with an unreliable narrator, shifting truth, and a girl chasing her own power. Check out her review on the blog and Goodreads.
READ ALONG WITH FAYE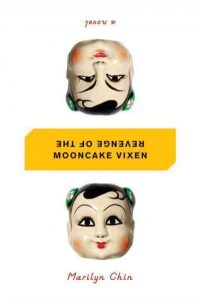 Sometimes, Faye has found, a Reading Challenge totally surprises you. She found Marilyn Chin's The Revenge of the Mooncake Vixen "inspired by Buddhist and Taoist texts and Chinese ghost stories and folklore, mixed with a dollop of hilarious satire…a brilliant and irreverent musing on the Chinese first-generation immigrant experience." Check out her review on the blog and Goodreads.
IN CASE YOU MISSED IT…
---
Questions? Concerns? Please email general queries to (help at sirensconference.org) and questions about programming to (programming at sirensconference.org).