In this issue:
SIRENS SCHOLARSHIPS
In only 16 days, our amazing, generous community fully funded nine scholarships for this year's conference. Thank you for helping us add more voices to Sirens! Each scholarship includes a conference registration and a Sirens Shuttle ticket, and we've allocated three for fans of color/non-white fans, three for those submitting exemplary programming proposals, and three for those with financial hardships. If you need assistance, we hope you'll apply—find out more information on our Scholarships page.

PROGRAMMING BEGINS!
We want your programming proposals! April is just around the corner, which means we're kicking off our Annual Programming series. All of Sirens's programming—30+ hours of scholarly presentations, workshops and prepared discussion—is crafted, proposed, and presented by attendees for attendees.
Throughout the month, we'll be giving the rundown on different programming types, tips, tricks and more information, starting with Eight Tips for Programming Proposals. The programming submission period is April 1-May 8, and we encourage you to check out the rest of the series here.
Have questions? Looking for a co-presenter? Need some inspiration? Check out the #SirensBrainstorm tag on Twitter; every Monday we tweet out fresh ideas free for the taking. In addition we'll be hosting two programming chats at this link (which will be live at the scheduled times):
April 9 at 1–3 p.m. Eastern (10 a.m.–1 p.m. Pacific)
April 22 at 1–3 p.m. Eastern (10 a.m.–1 p.m. Pacific)
REGISTRATION PRICE JUMP AND TICKETS
On March 31, the cost of a Sirens registration will jump from $200 to $215. To register or add a ticket, please visit here.
Please note, the Sirens Supper is sold out, and Sirens Studio is almost at capacity!

NEW YORK CITY MEET-UP
For those in the New York City area, Sirens is hosting a casual meet-up on Sunday, April 30 from 2–4 p.m. at Radiance Tea House & Books. Bring your friends, your book recommendations, and your questions! See here for more details.
AMY'S BOOK CLUB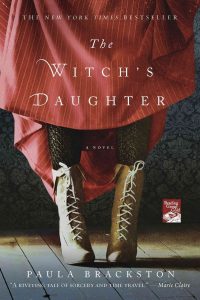 For March, Sirens co-founder Amy Tenbrink read the Paula Brackston's bestselling book, The Witch's Daughter, which wasn't her cup of tea. "I like my heroines to drive the action, not react to it…Elizabeth isn't that woman. But there are many, many aspects of women who work magic, and she might be your woman." Check out her review on the blog and Goodreads.
READ ALONG WITH FAYE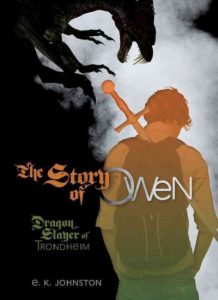 This month, Faye read E. K. Johnston's The Story of Owen: Dragon Slayer of Trondheim, which she was predisposed to like: "It's set in Canada, it has amazing worldbuilding, it's got dragons, and it's from the point of view of a teenage girl named Siobhan who, though she is called a bard, is essentially a glorified publicist." Check out her review on the blog and Goodreads.
IN CASE YOU MISSED IT…
---
Questions? Concerns? Please email general queries to (help at sirensconference.org) and questions about programming to (programming at sirensconference.org).