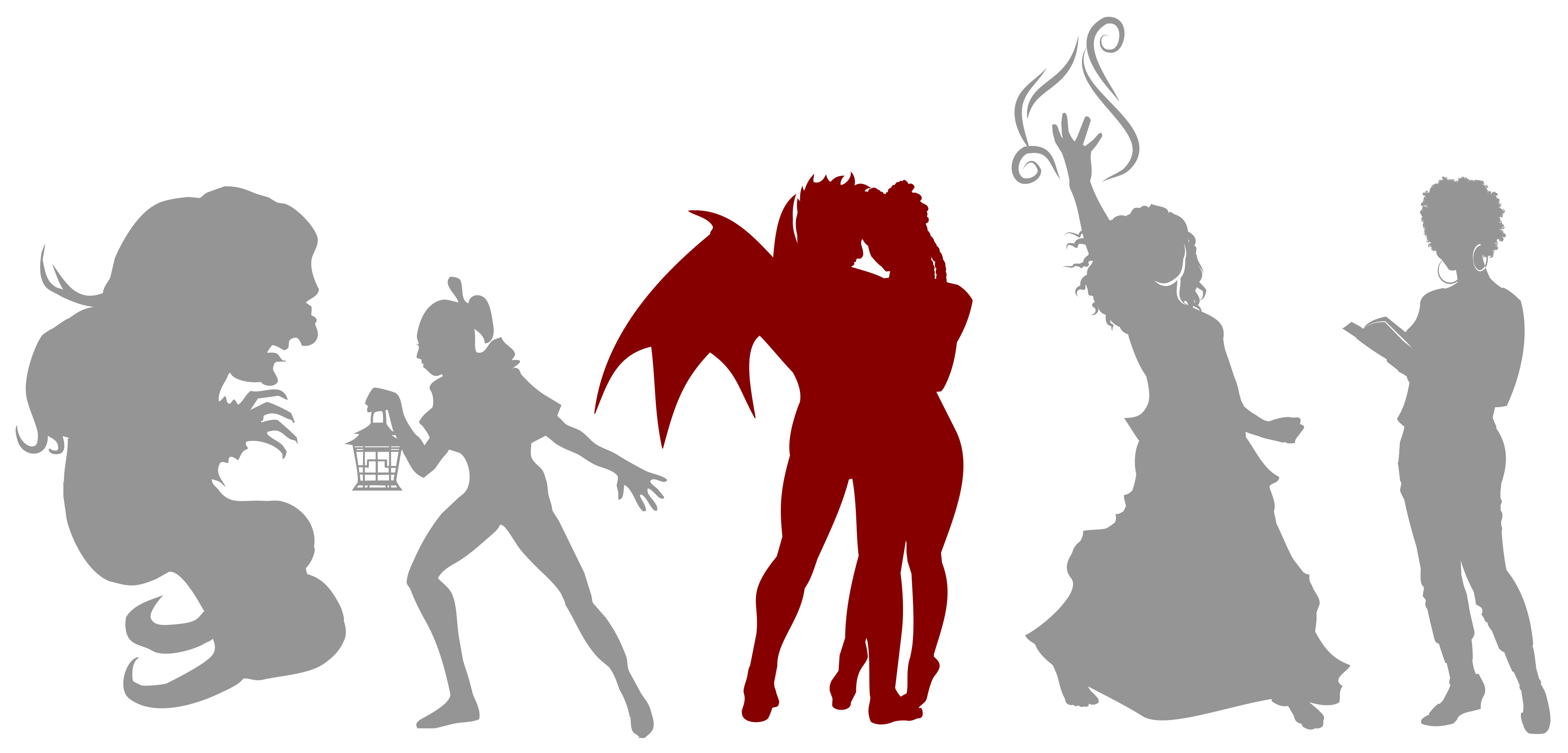 So often, whom we choose to love changes us.
Sometimes for the better: brighter, happier, kinder, more buoyant. Sometimes for the worse: angrier, melancholier, more uncertain, more anguished. Sometimes just different: more confident, more curious, a new passion for dance or art or hiking.
This idea—that your lovers change you—can be true for anyone. Regardless of gender. Regardless of sexuality. Regardless of age, or race, or ability. Regardless of the intensity of physical or emotional connection, or both, or neither. Regardless of whether we have dragon wings or mermaid scales or selkie skin or wolf fur.
Which is why, in 2016, the Sirens theme was lovers.
First kisses. Last loves. Multiple loves. Midnight rendezvous. Forbidden assignations. Thousand-bell weddings. Marriages worth saving, or worth it no longer, or not at all. Discovering sex. Re-discovering sex. Having the best sex of your life. Having no sex at all, and loving someone deeply. A companion—or companions—to last one night or a lifetime.
Love and sex and tumult and desire. Comfort and romance and friendship and home. Ache and wisdom and loss and grief. Life-changing connections. Love as a political act. The idea that what is sexy or romantic means honoring one's desire, whatever form that may entail.
Fantasy literature explores all of these and more:
The naiveté and abstraction of love in children's books. Medieval worlds in picture books where princesses wait (or increasingly often, don't) for true love (The Paper Bag Princess) or receive delightfully dangerous courtship gifts (Dangerously Ever After). Or chapter and middle-grade books, where hair-pulling still runs rampant, but magical peril also leads to a grab of a hand: Amira and Sadie's adventures abound (Princess Princess Ever After), Mary readily forgives Percy's haplessness (The Case of the Missing Moonstone), and Mal and Molly earn their badges … together (Lumberjanes).

The complex intersection of love, identity, and coming-of-age, in the vast array of young-adult novels. From the first flush of first crushes (on uncommonly hot angels, demons, faeries, fellow magicians, and more) to birth-control charms (spells and potions and charms, oh my) and deconstructions of virginity worship (hello, unicorns). When legend says you should fall for the prince, but you fall for his huntress instead (Ash). When Beauty is fiercer than the Beast (Dark Triumph). When loving the Erlkönig comes with both transcendent musical skill and a life underground (Wintersong). When you discover your childhood love is a transgender boy, and your love for him never wavers (When the Moon was Ours). When you realize that love can be possessive, destructive, even fatal—especially combined with a young woman's beauty (Bone Gap). Or when years later, you come across a reading of a beloved lady knight's aromanticism (the Protector of the Small series).

The gamut of adult works exploring love, romance, and sex in all its forms and possibilities. From fantastic erotica to late-in-life second chances with the witch of your dreams. From paranormal romance to epic intergenerational sagas featuring main characters with one, multiple or no lovers at all. Redwood's lifetime love of Wildfire (Redwood and Wildfire). A delicate tale of lesbian love in historical San Francisco (Passing Strange). Emras's revelation of her asexuality, as part of her identity as well as her profession (Banner of the Damned). The conflagration of Tita's passions (Like Water for Chocolate). Hero and Cherry's tale of love and revolution (The One Hundred Nights of Hero). Syenite, Alabaster, and Innon's unstigmatized and loving polyamorous relationship (The Fifth Season).
While we always celebrate love in its many forms, we hope that, as we approach this year's Sirens reunion, you'll reconsider the role of love and sex, as well as the other themes of our past four years, in your reading, your conversations, and your programming proposals.
---
At Sirens, our reunion years are an opportunity to reexamine the themes of the previous four years, in this case: hauntings, rebels and revolutionaries, lovers, and women who work magic. Please look for more posts on these themes in the upcoming weeks—but please also know, as you begin to plan your programming proposals, that proposals need not focus entirely or even at all on theme topics. All proposals related to women in fantasy literature are welcome. Get inspired by our 2016 Lovers book lists, Suggested Reading and Reading Challenge.